Venice and Mike kicked off their Punjabi wedding celebrations with a colourful, wild Sangeet night, followed by a traditional Sikh wedding at Parklea Gurudwara and reception at the Four Seasons Sydney. We had an instant connection from our first meeting, chatting about all things whisky and F45 fitness (which Venice has now gotten me addicted to). Along with the videography team at Perfect Media, we loved capturing all the fun and happiness from their wedding and getting to know Venice and Mike over the week of celebrations.
I've been photographing events at Concord Function Centre for most of my career, but I've never seen it this vibrant and colourful.
The Jaggo celebration went off! It's done before a Punjabi wedding to welcome guests to the wedding with lots of singing, dancing and noise.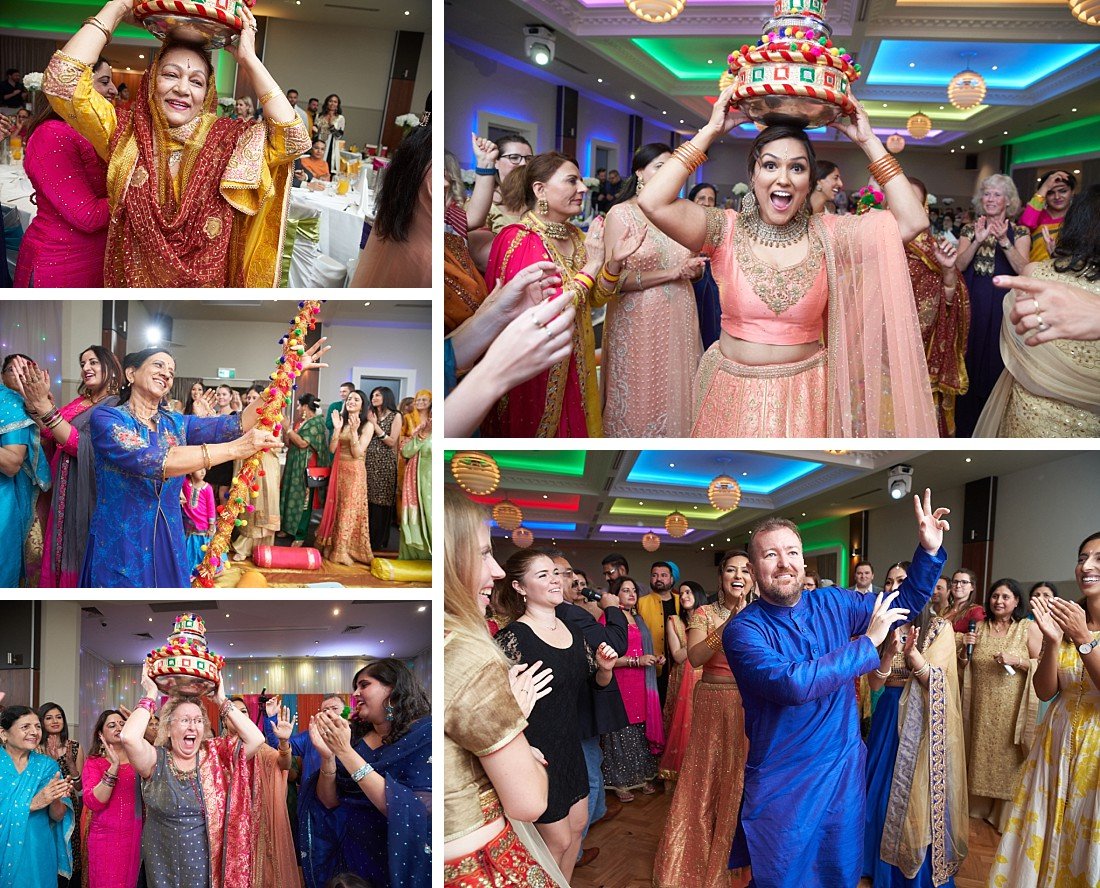 Venice was the best kind of bride – smiling from the inside. As always, flawless hair and make-up by Fareha.
When I was driving up to Venice's place in the morning, I spotted the sun rising through this grove of trees a few minutes up the road. I had to negotiate a little with the family to let her go for a few minutes, but I'm so glad we did.
Mike made for a very sharp Punjabi groom, complemented by his mum and best mates.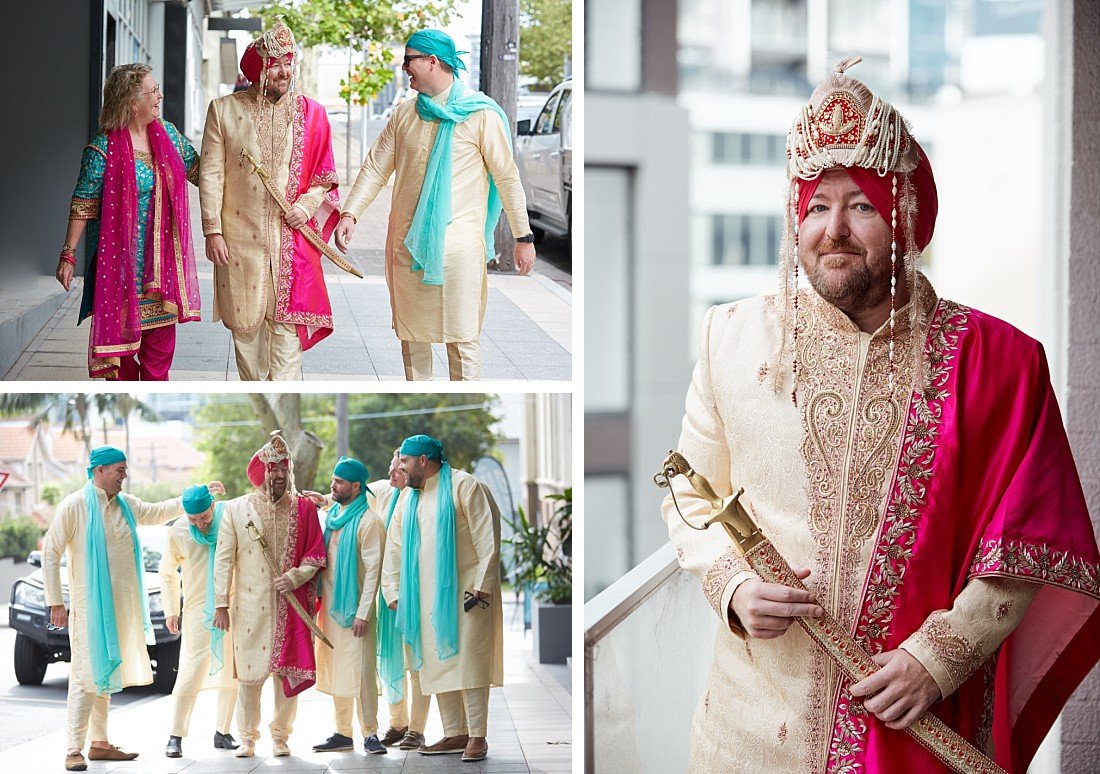 Venice on how to tame those wedding day nerves: "It's important to have the right people around you. I was sure to be around my bridesmaids who are all beautiful girls and my best friends." Here are the bridesmaids in action, shielding Venice from the guests as she snuck into her bridal room.
It's not a Punjabi wedding without some bartering!
The moment from the wedding that Venice will remember forever: "When I was walking down the aisle – I stopped thinking of everything and looked around at everyone and made meaningful eye contact with them. And by meaningful I meant I was looking at them smiling, thankful for them being in my life and smiling even more."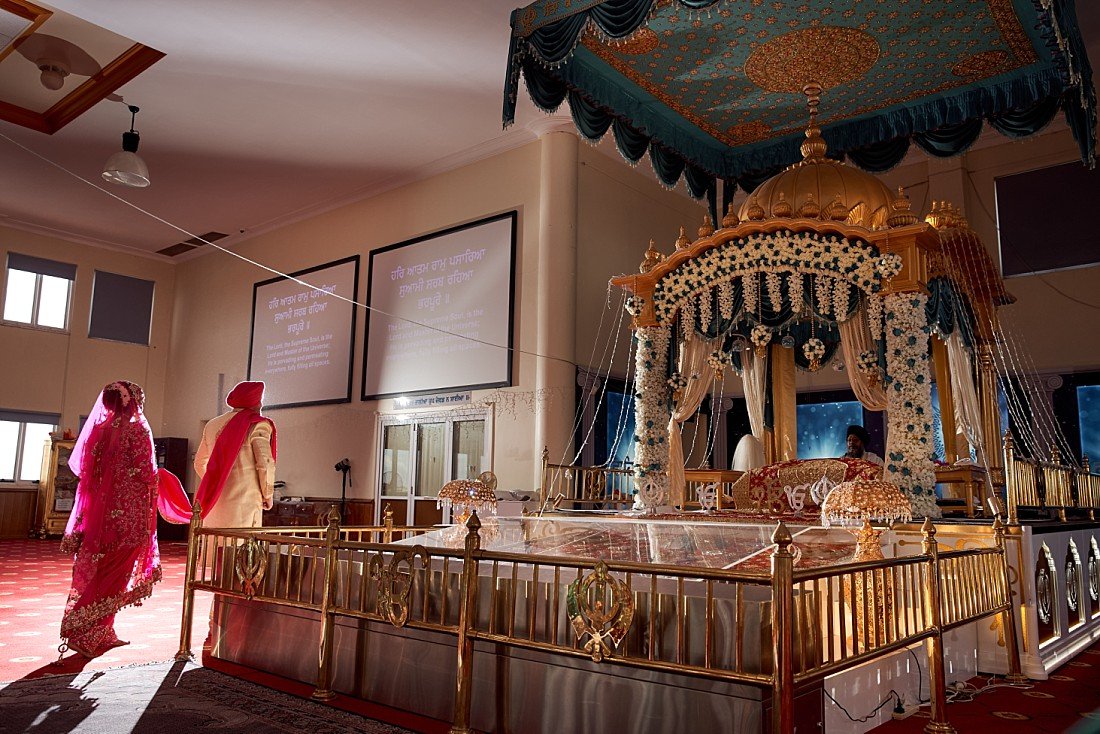 We had to squeeze under a fence to get to this beautiful long grass – no mean feat in these wedding outfits, but totally worth it.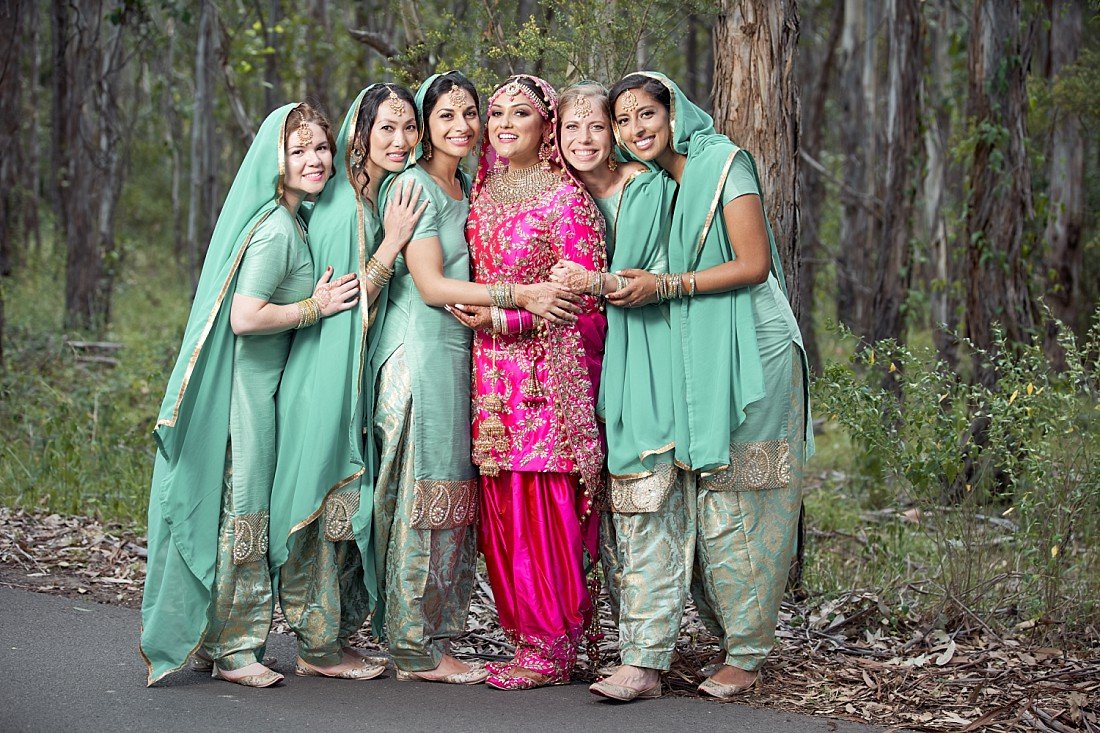 This barn was looking very dull and flat, so I set up my lights outside the barn shining in through the holes, and sprayed some haze to pick up the rays.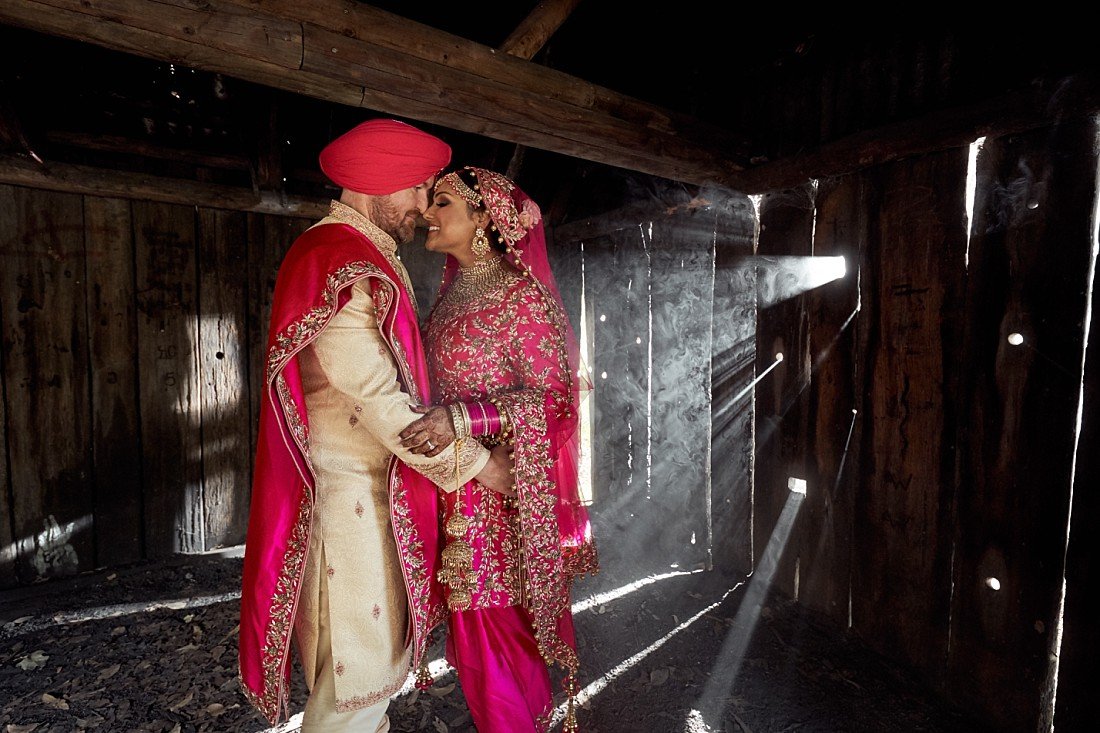 What they loved most about working with us: "They're incredibly professional, amazing at what they do, and just a dream to work with because they still let you enjoy your day with your family and friends but you're confident that they're still capturing all those magical moments you'll look back on."
Venice looked incredible in her Anita Dongre lehenga.
Simple and elegant styling by Jewel Phon at the Four Seasons Sydney for Venice and Mike's reception. The chemistry between Venice and Mike is palpable in these reception moments.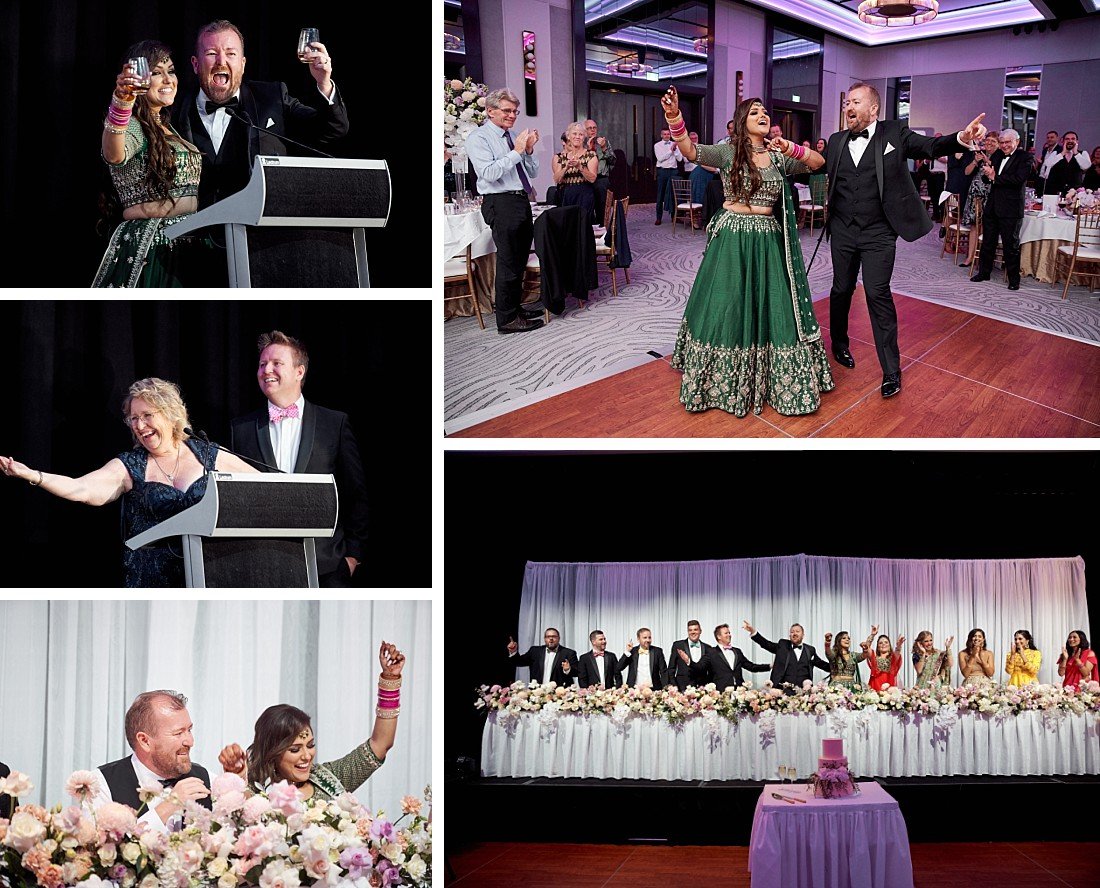 Being avid whisky lovers, I had to capture a few photos of the guys at Grain bar next door.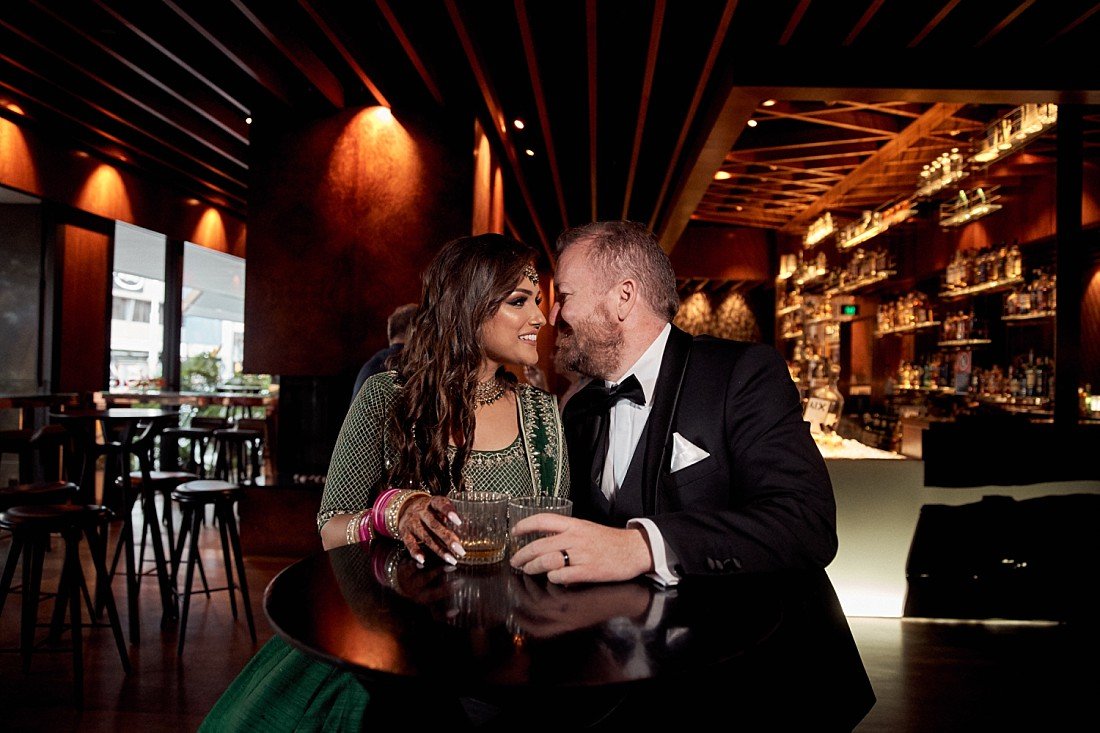 Venice's poignant advice for a bride: "To always remember to look beyond the wedding day. My papa told me that advice when I use to start to get too stressed or obsessed about perfection of the events. He always said that a wedding is magical and wonderful but to remember that a beautiful marriage awaits after all of the celebrations. And now that I've been through it, he was right – it all falls into place, and not to sweat the small stuff."