After 3 (yes, three!) weeks of events leading up to DJ and Sim's Sikh wedding, we were very excited to capture the culmination of months of preparation and planning. They were married at Parklea Gurudwara, followed the day after by their reception at Miramare Gardens. Sim and DJ were so approachable and helpful the whole time, and trusted us and the cinematography guys at Perfect Media to do our thing and create some beautiful images.
I arrived at Sim's place just as the sun was starting to appear. There was a large grove of trees around the corner and I knew something special was going to happen there, so I suggested it to Sim who happily agreed. I'm so glad we pushed through the icy temperatures for this portrait session. It's always a delight seeing the beautiful hair and make-up work by Fareha Bridal Studio and the intricate henna/mehndi designs by Henna by Hura.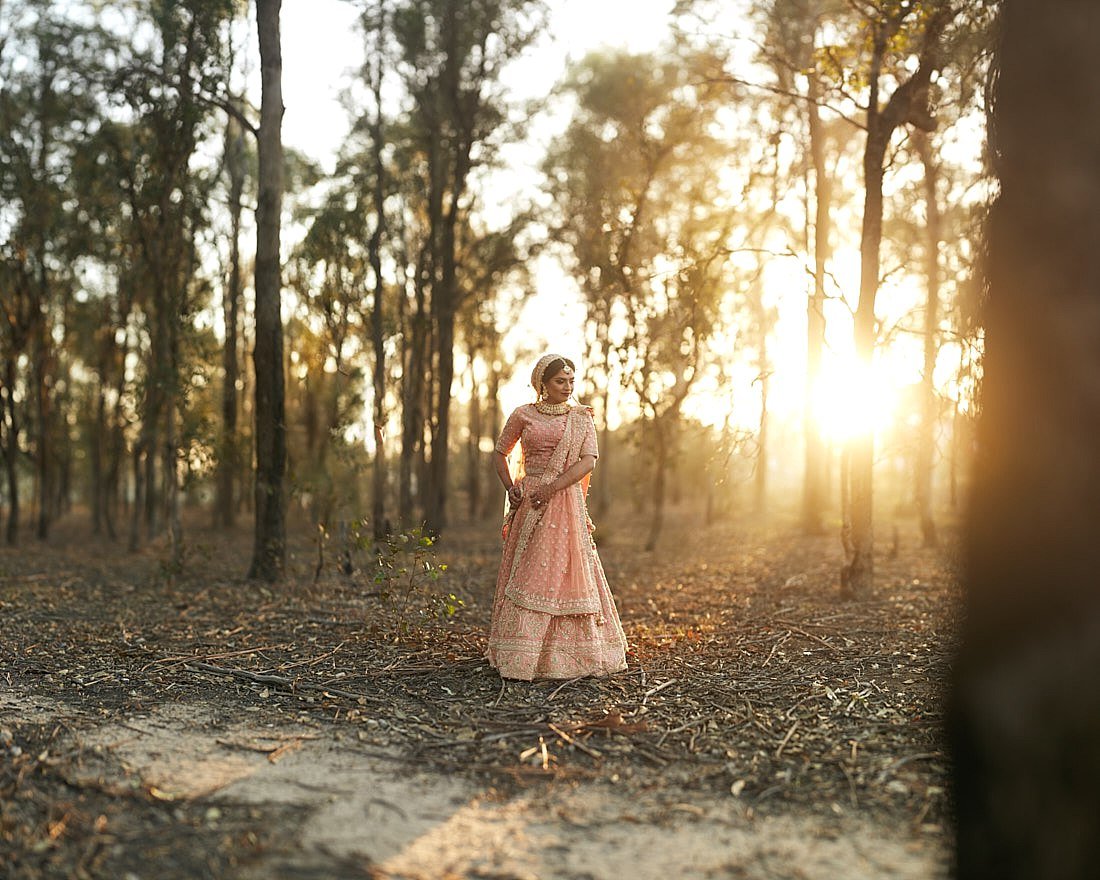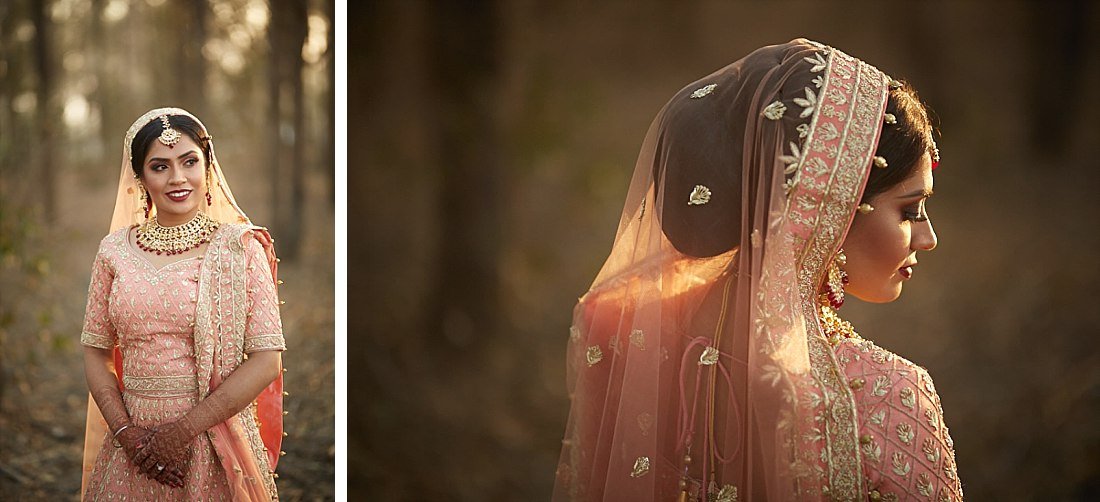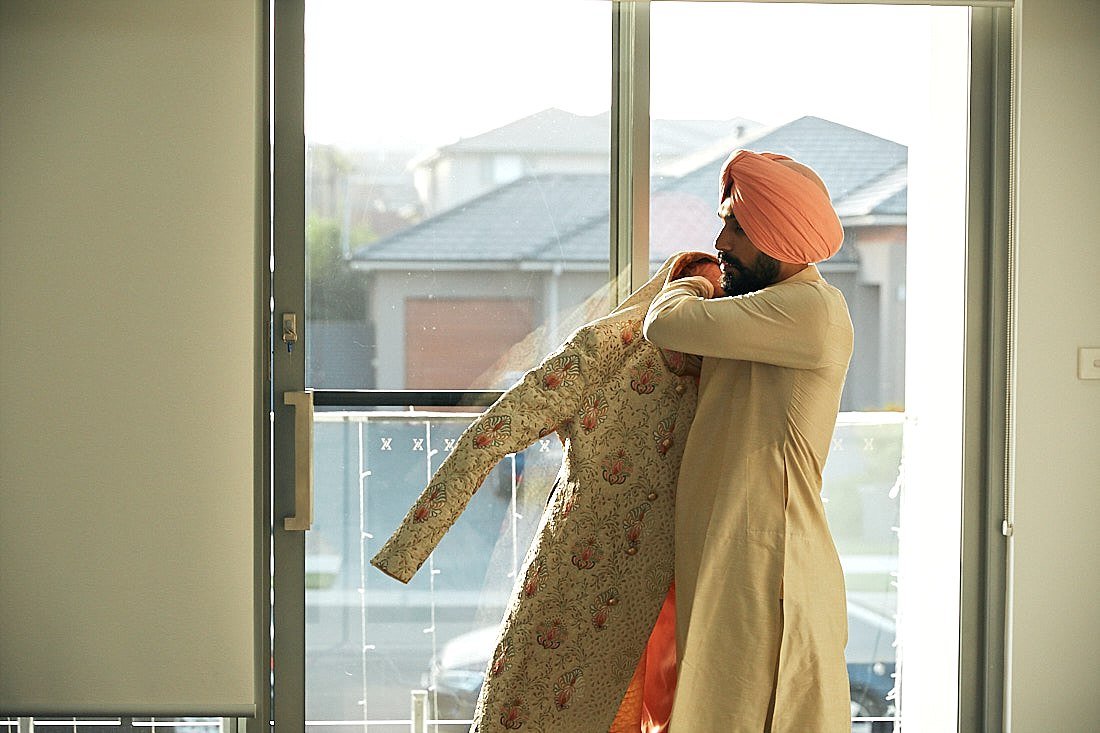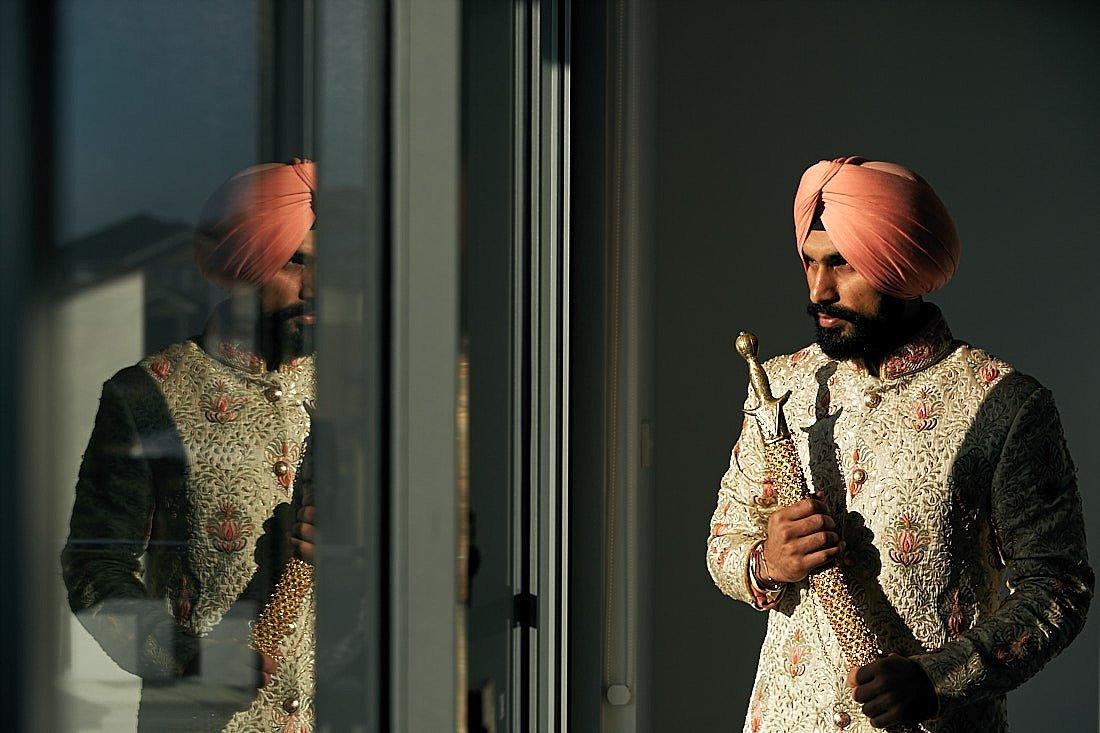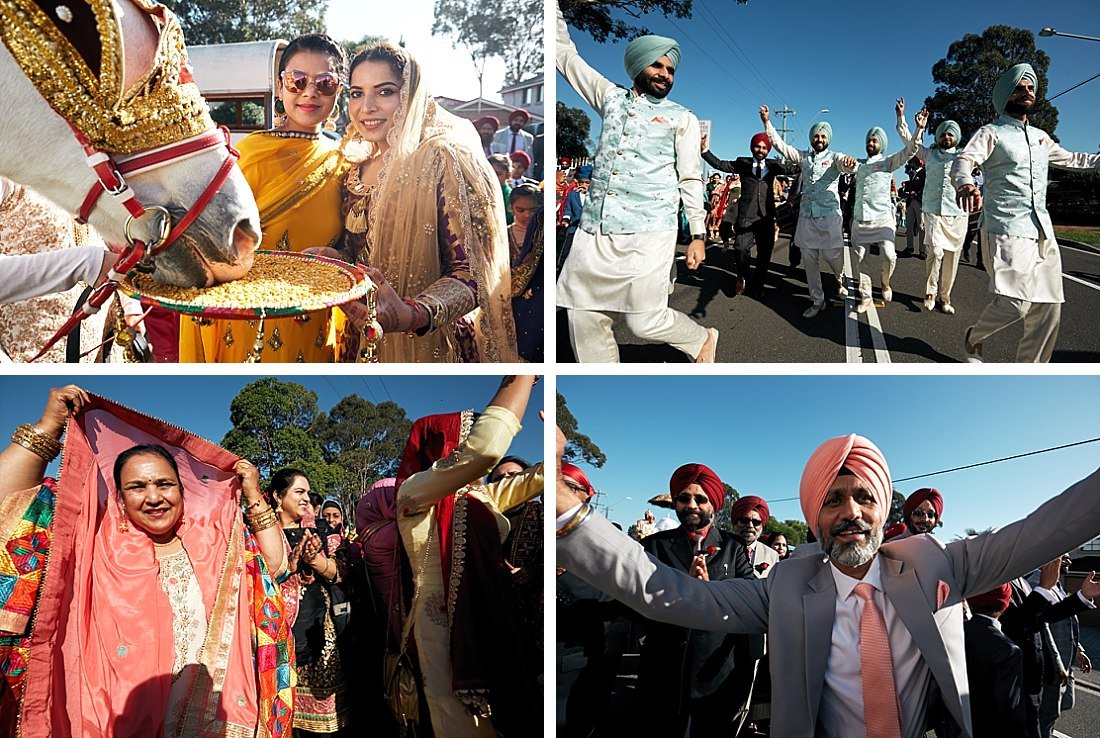 Leading up to the wedding I saw a photo on Instagram of a groom's baraat (procession) incorporating coloured smoke. I sent DJ and Sim the sample photo and they were just as pumped as I was about the idea. The conditions were perfect – a sunny, still morning and a crowd that was up for something new. Needless to say, I'm sure I'll be doing this again!
The bridesmaids made DJ sign a Stat Dec to ensure their precious Sim would be looked after (for the right price, of course).
A sneaky glance: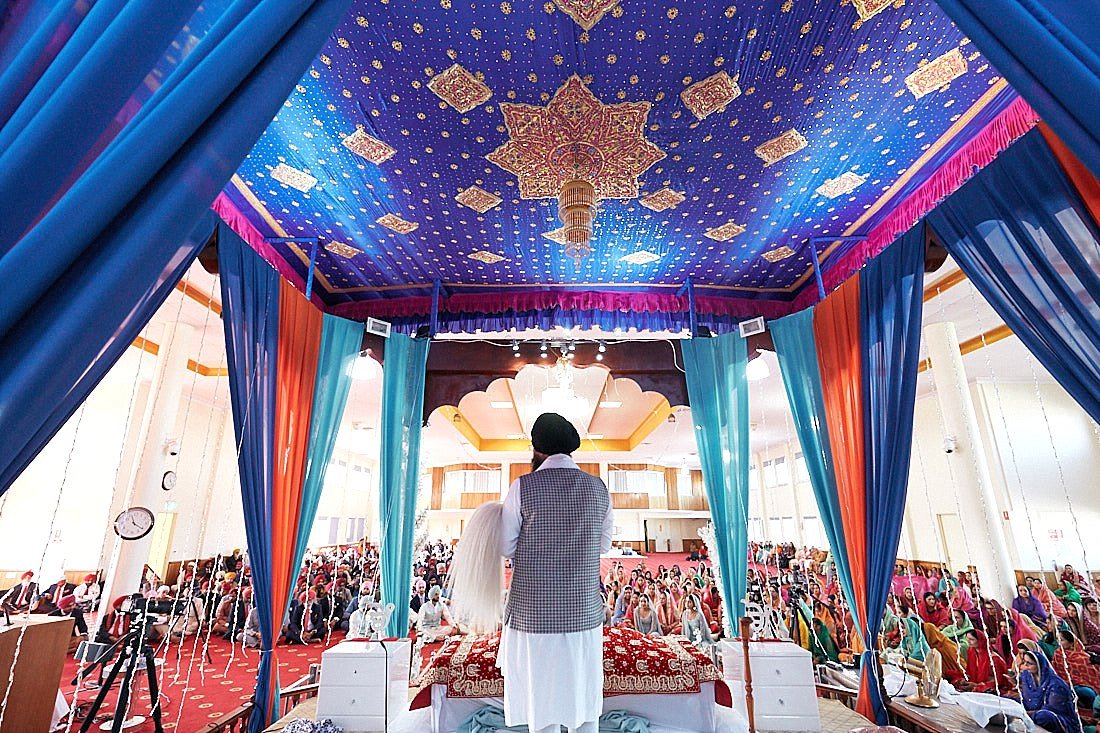 I love the symbolism in this image – almost as if there is a divine light shining upon and blessing DJ and Sim in their new lives together.

Coming into the end of Autumn, I was on the look out for any remaining deciduous trees at Fagan Park. I spotted this row of bright orange trees and the late-afternoon sun beaming through them.
At the end of a very big day, emotions were running high as the bride's family farewelled Sim and the groom's family welcomed her into her new home.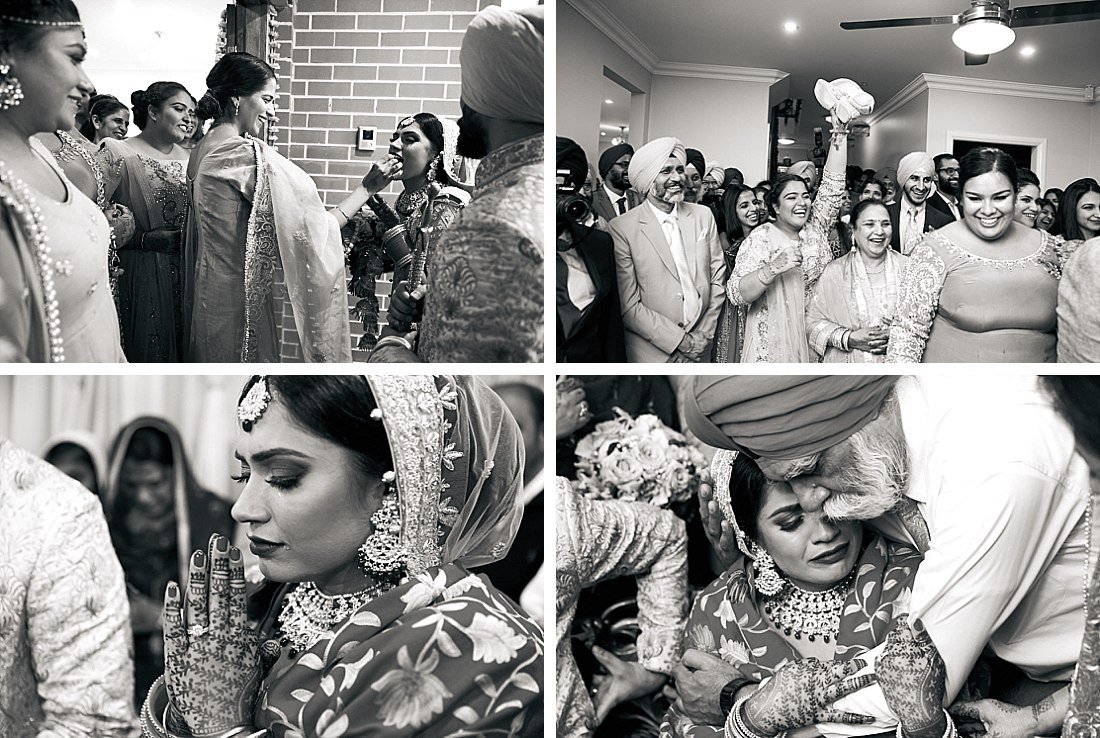 The following day was their reception at Miramare Gardens. I love the fine detail in Sim's deep burgundy gown and the colour carrying though DJ's sharp suit. I could never pull this look off! I used my specialised beauty lighting in these images to make them look even more, well, beautiful.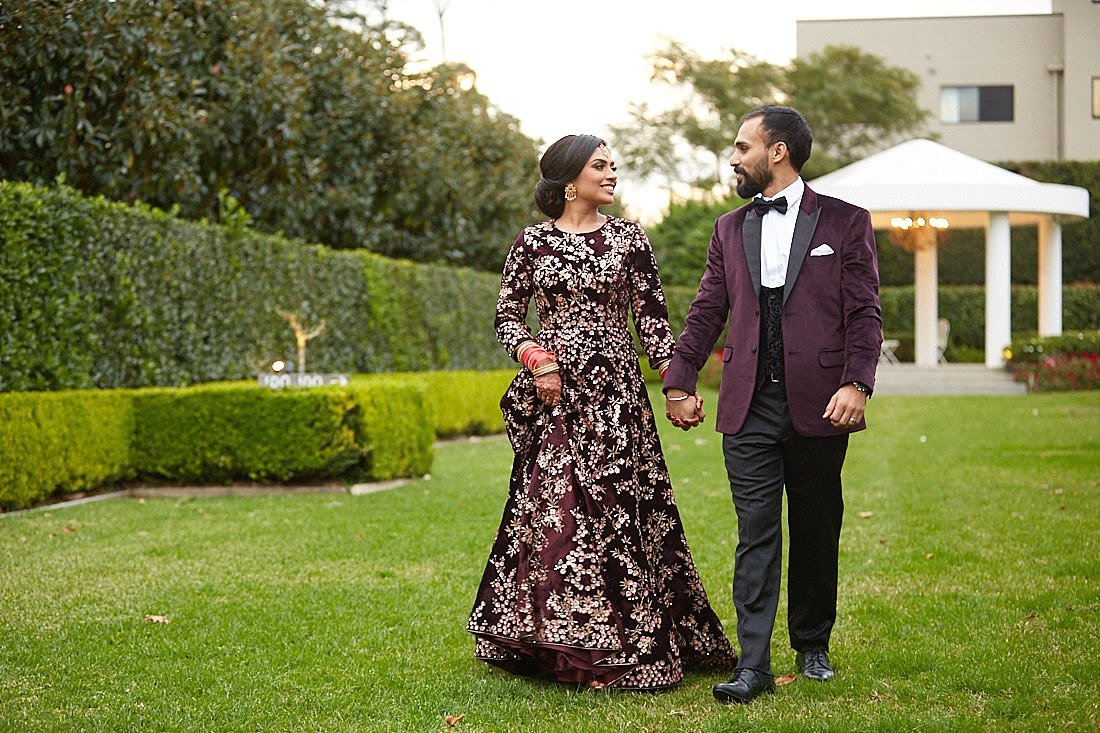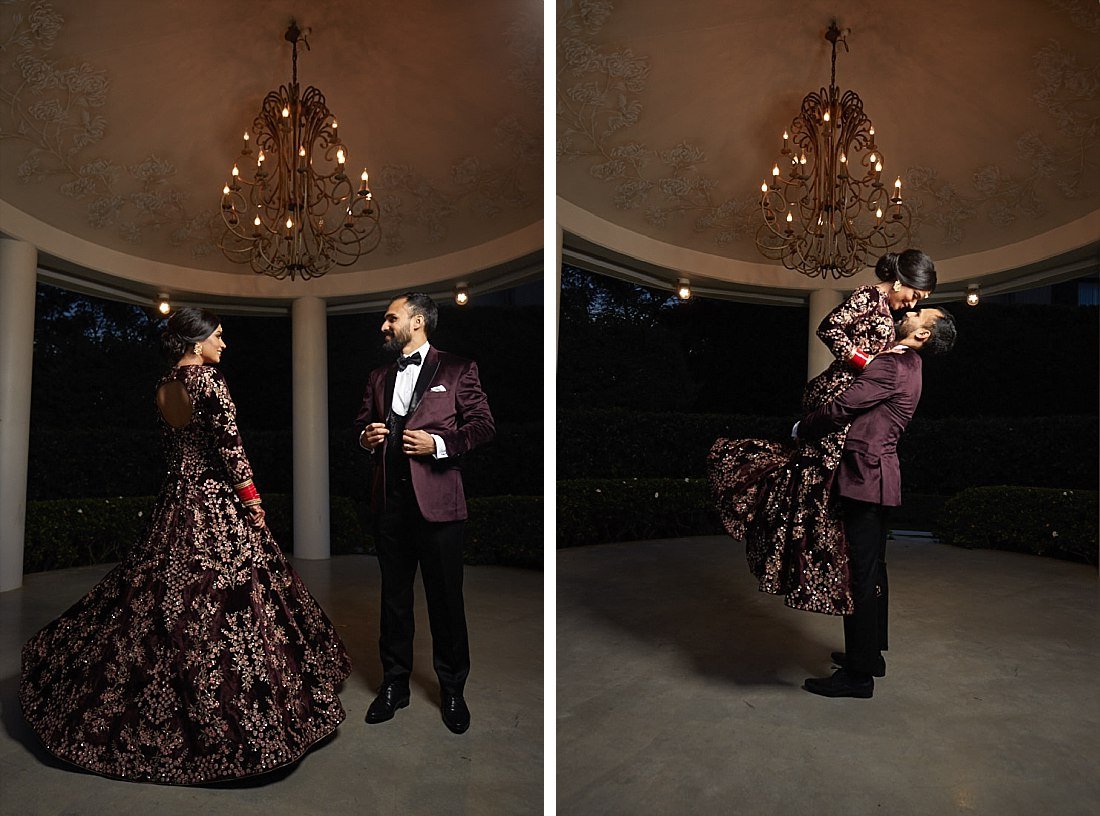 Pyrotechics were on point as always by Sydney Fireworks and Pyrotechnics.