Myself and Sam from Perfect Media spent a fun afternoon capturing the love between DJ and Sim at their pre-wedding shoot. They have such a natural ease with each other, the kind that you see between best friends. Their Sikh wedding is coming up next week and I can't wait to capture more of their wonderful connection.
Beautiful hair and make-up as always by Fareha Bridal Studio.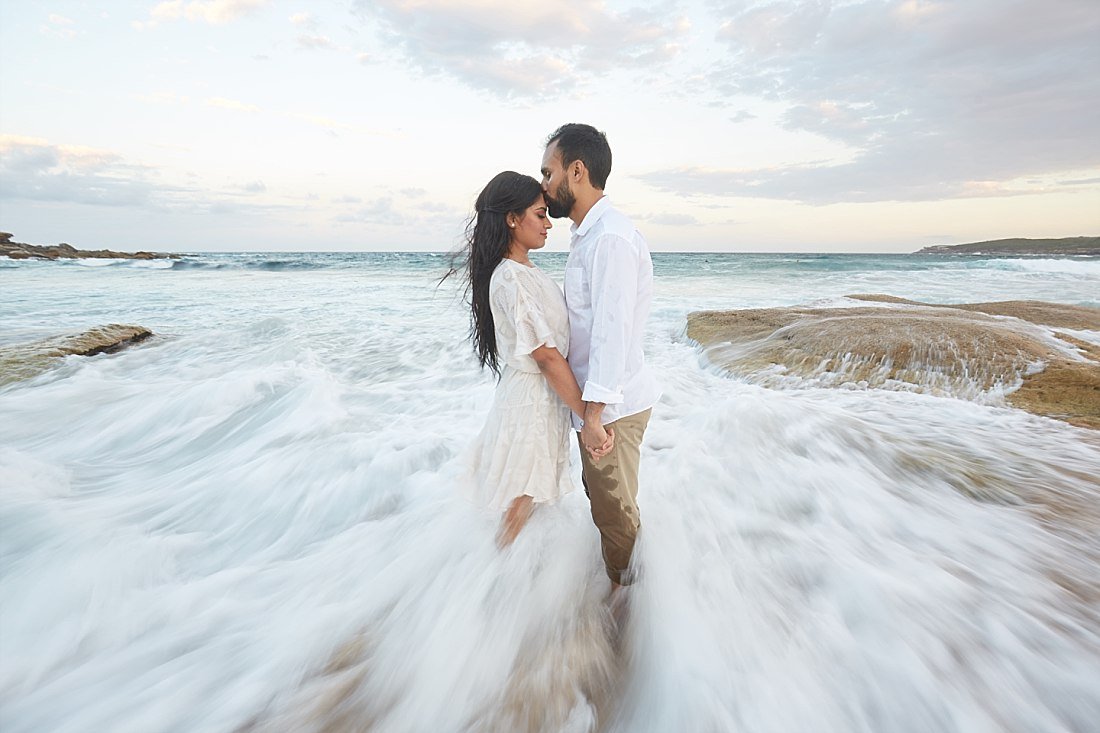 Sim was up for anything – even lying flat on this rock face so I could capture its swirling textures. I wonder what crazy poses I'm going to dream up for them on their wedding day 😉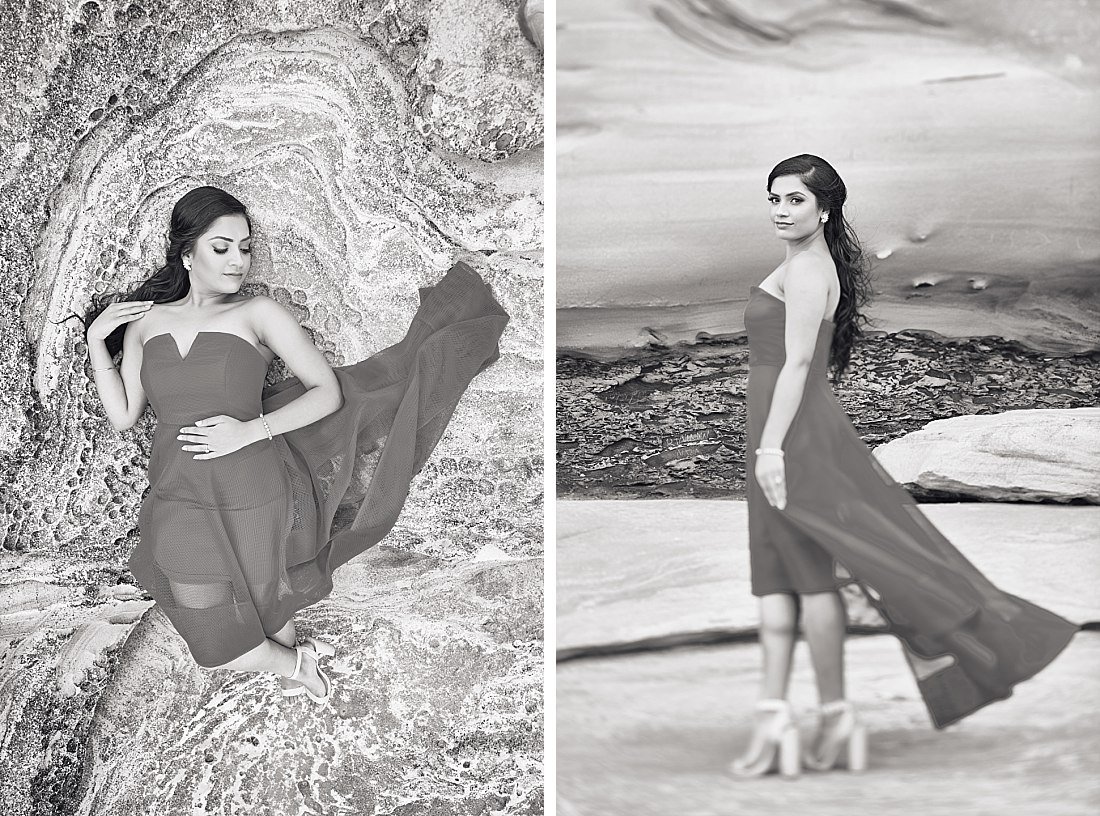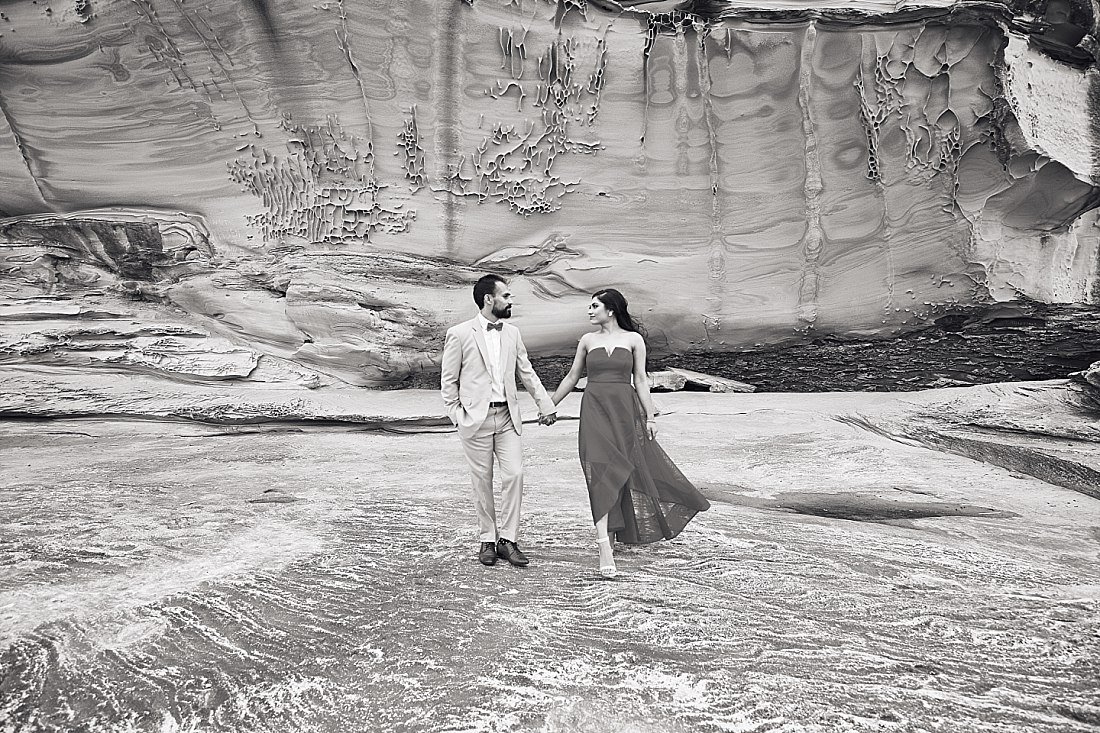 For pre-wedding shoots, I often suggest the girls wear something long and flowing with some colour, and I think you can see why in these images.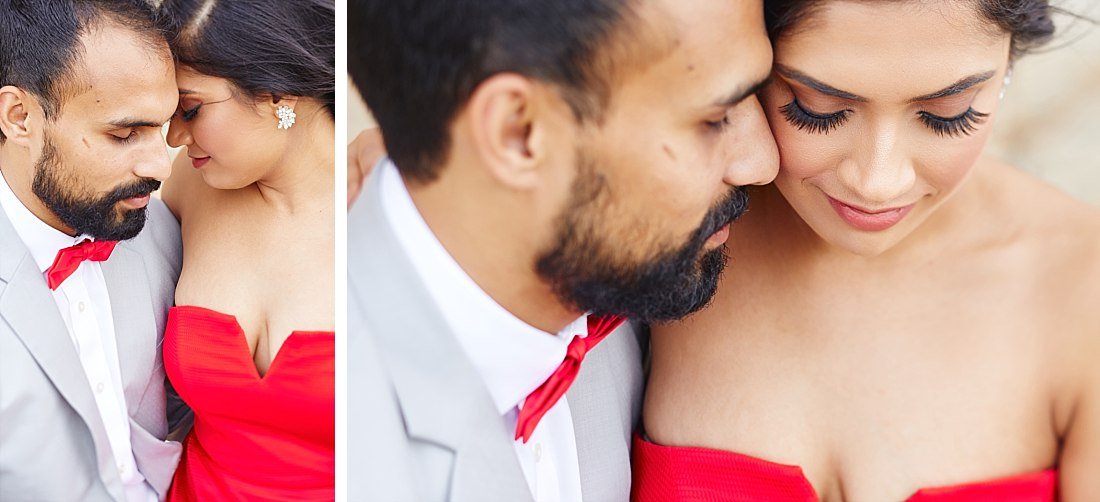 One of my favourites from their shoot – I love the drama in the sky, the symmetry of the wooden frame and the sense of movement in Sim's dress. I added a little flash to their faces to mimic the direction of the sun.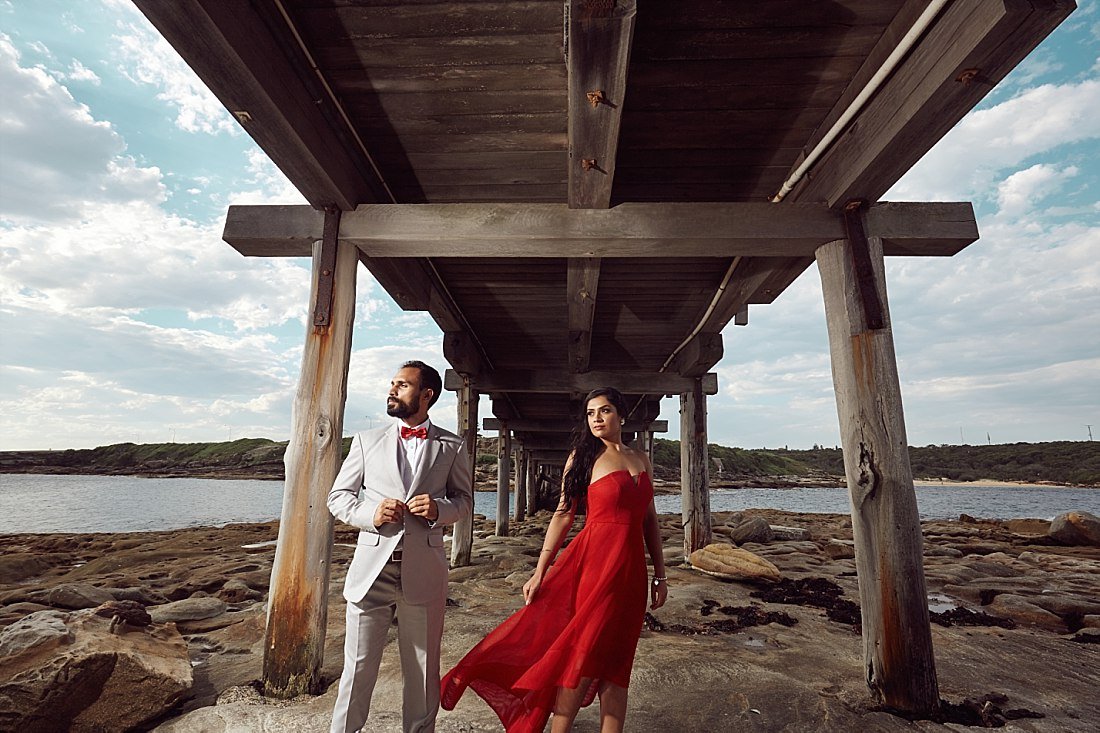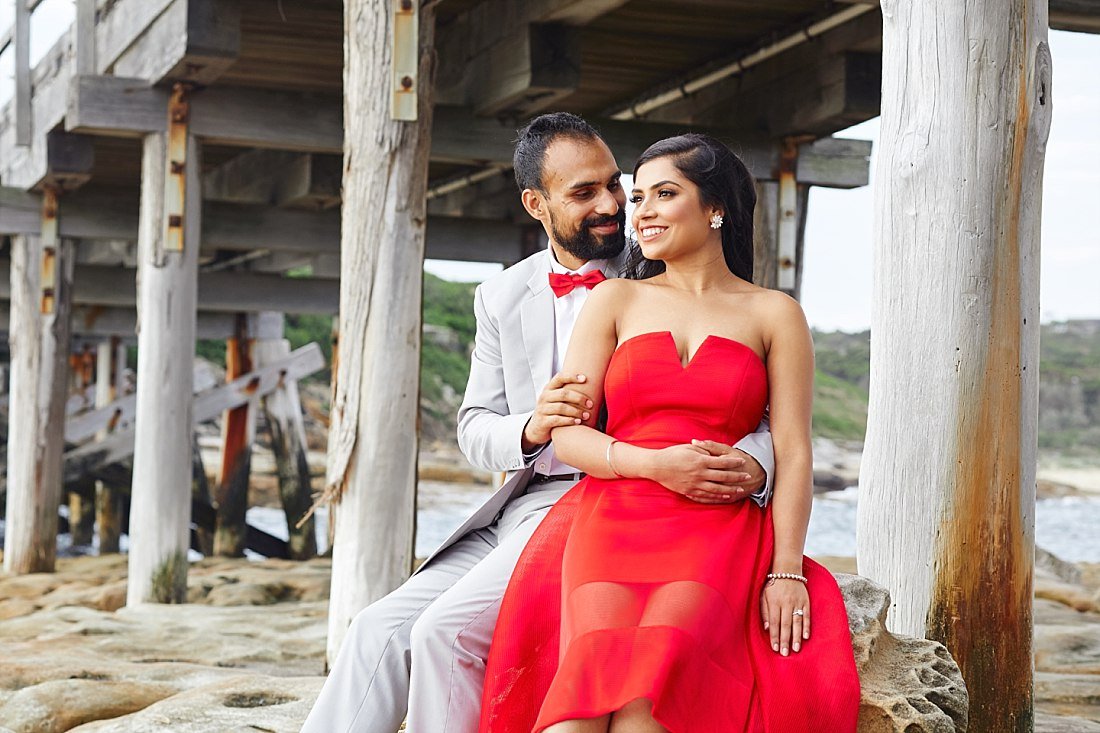 We were treated to the most incredible sunset!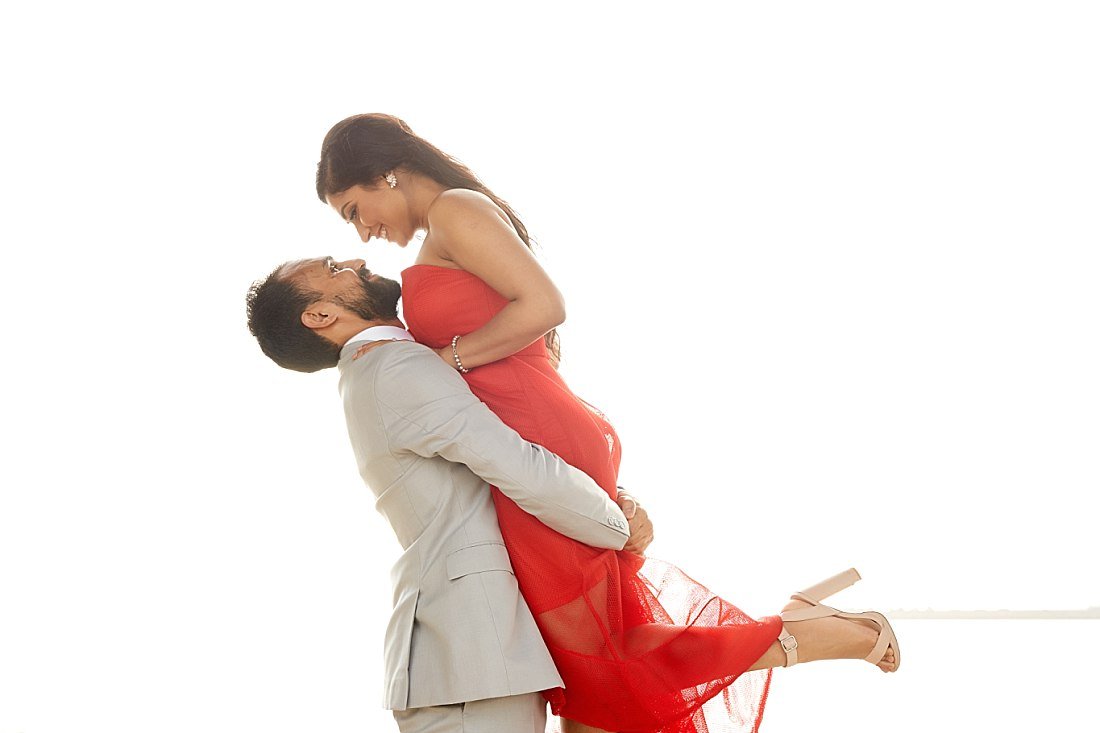 While DJ and Sim ducked out for an outfit change, I stumbled across this epic rock platform just north of Maroubra Beach. The wind was whipping around, which added a sense of energy and movement to the images.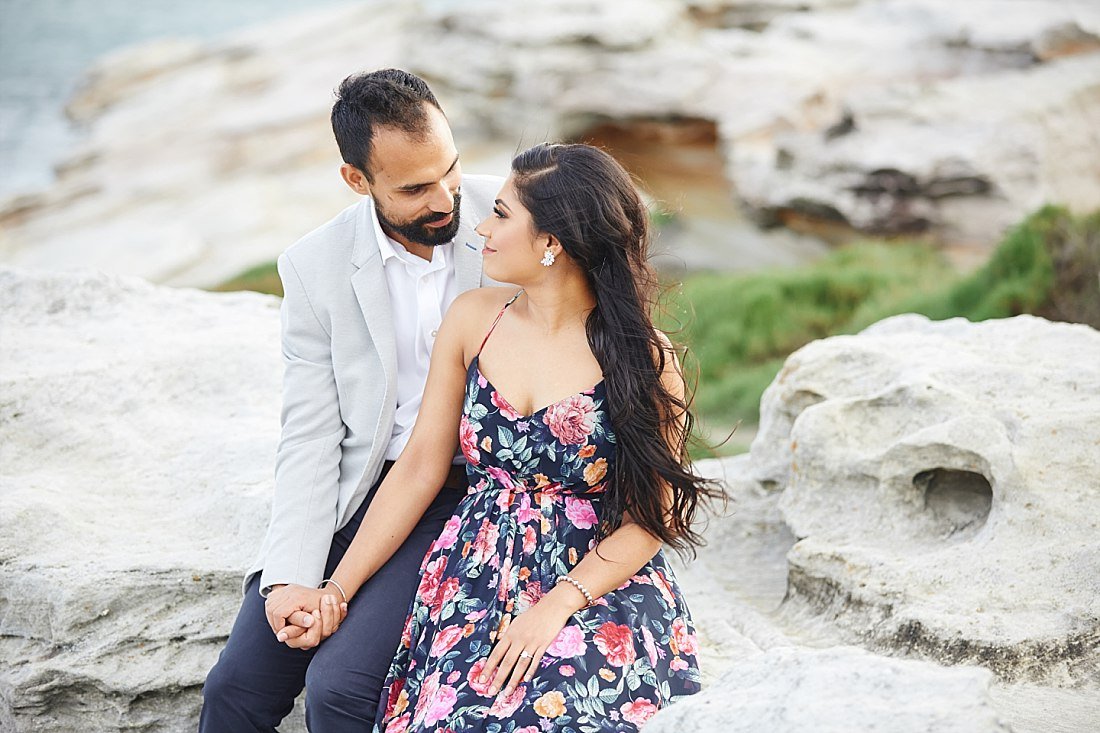 Scaling rocks in loafers and a suit jacket – no problem.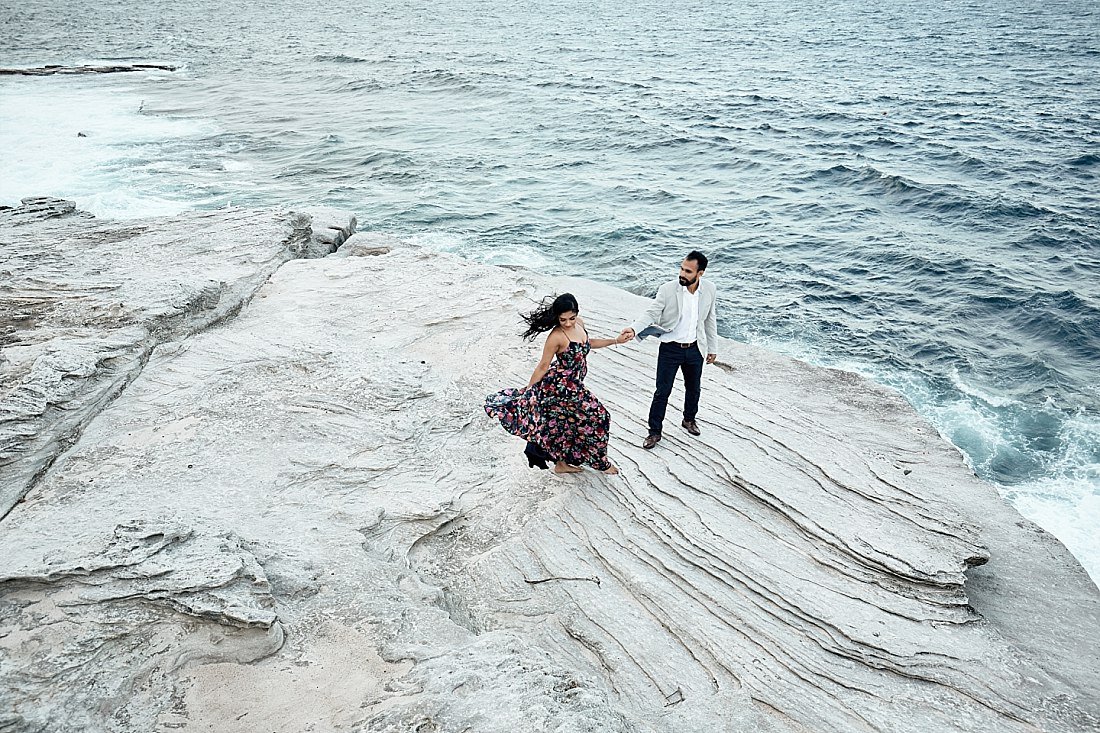 As I often do at the end of a shoot, I led the guys over to the ocean for some fun, relaxed images like these.