When Gauri and Amro asked me to photograph their e-session in Newtown, I could barely contain my excitement. Their playful nature and utter inability to last for more than five seconds without cracking up laughing, combined with the energy and vibrant colour and textures of Newtown promised to result in some fantastic images. Here are a few of my favourites from the day.
Note for photographers: Most of these photos made use of off-camera lighting. Taking your flash off camera gives you the ability to add another dimension to your images – you are in control of the light.
I love the energy of this image.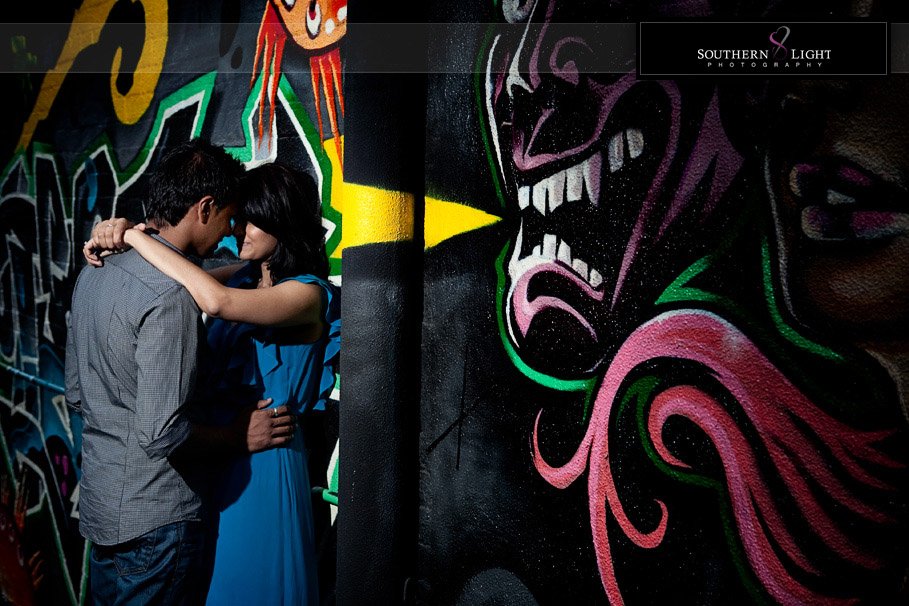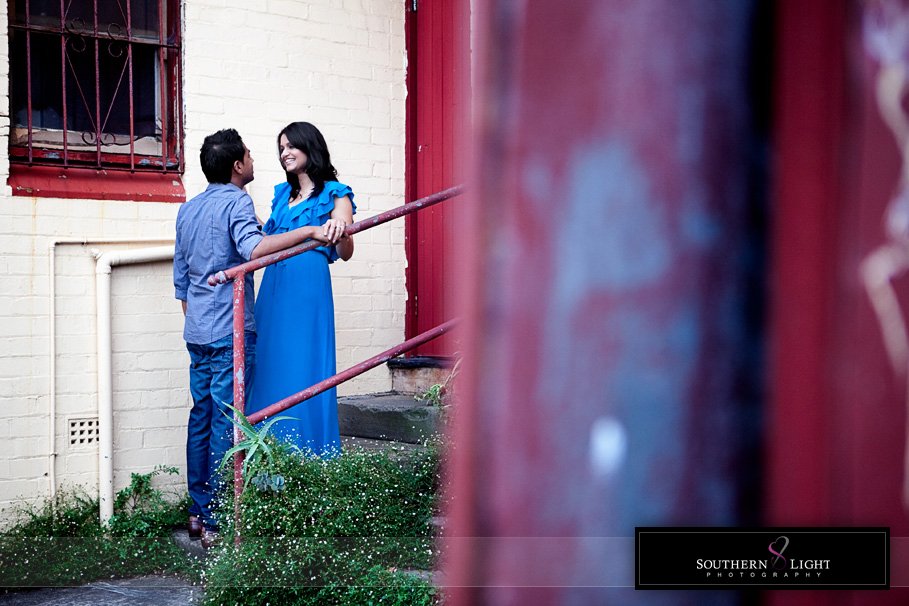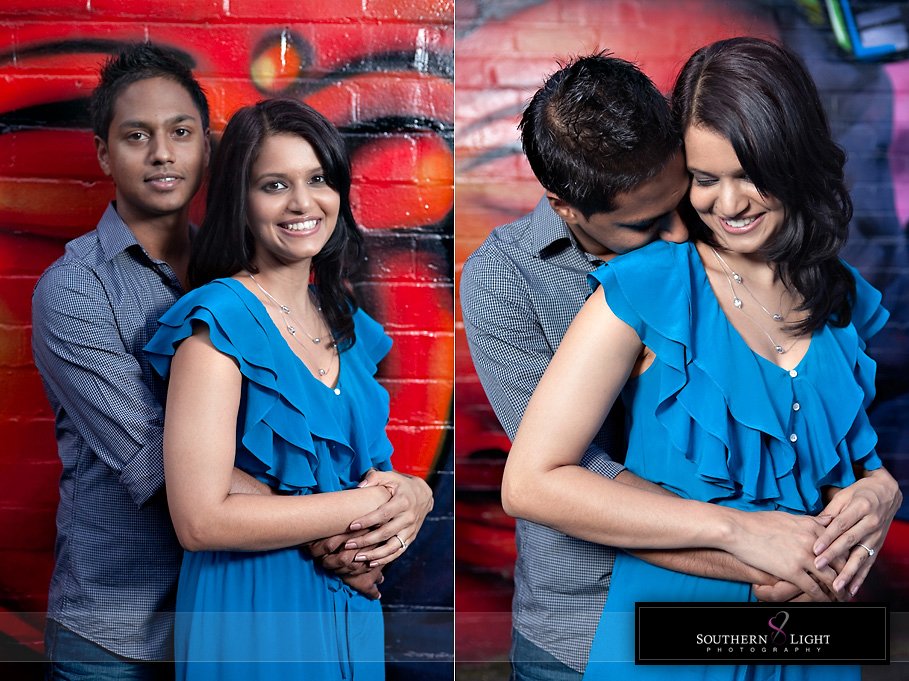 My absolute favourite from the day.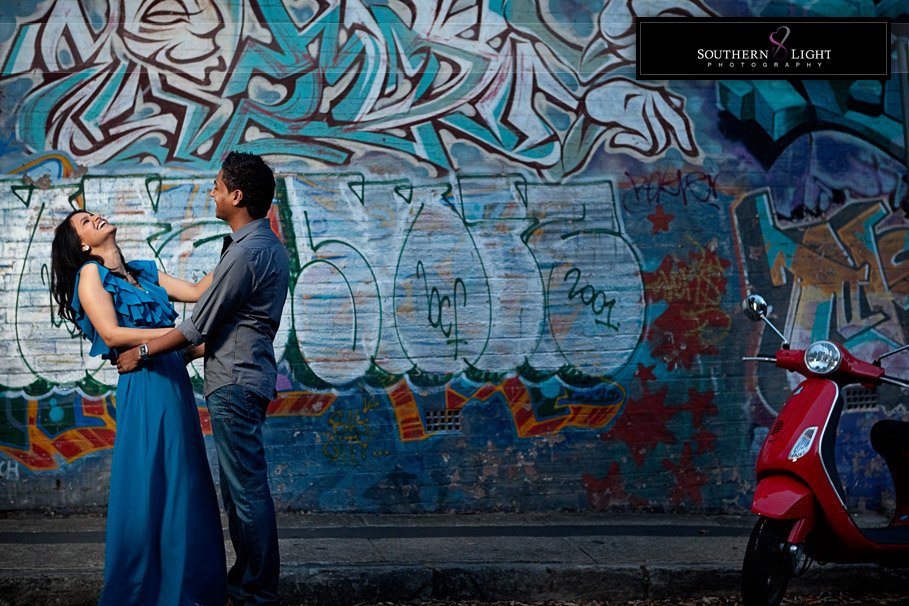 Thanks for a great afternoon guys, I'm looking forward to the laughter and joy at your wedding in September.