Shikha and Prateek's wedding was just perfect: a charming setting at Burnham Grove Estate, an intimate Hindu wedding ceremony nestled amongst the gardens, and of course a totally relaxed and happy bride and groom. I've felt a connection with Shikha and Prateek since their pre-wedding shoot where we spoke effortlessly and shared plenty of laughs, and their wedding day which was just more of the same.
We were spoiled: We had a huge, charming homestead to ourselves for the bride and groom portraits. I used a mix of natural and studio light to create these beautiful, soft images.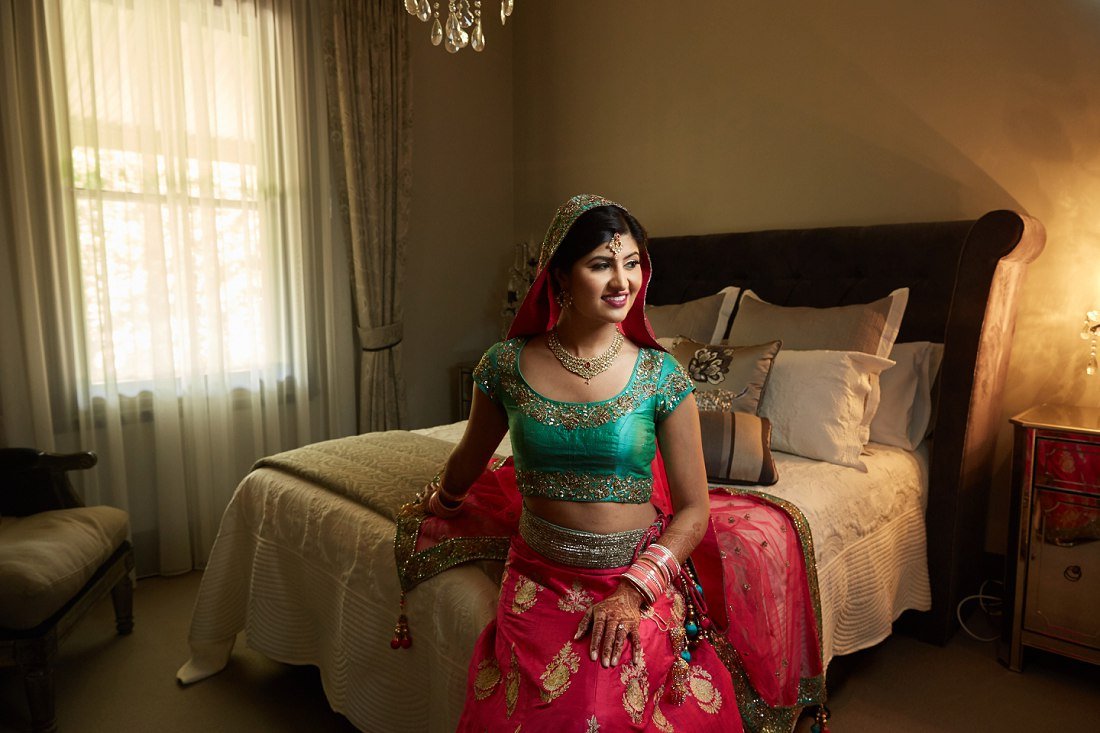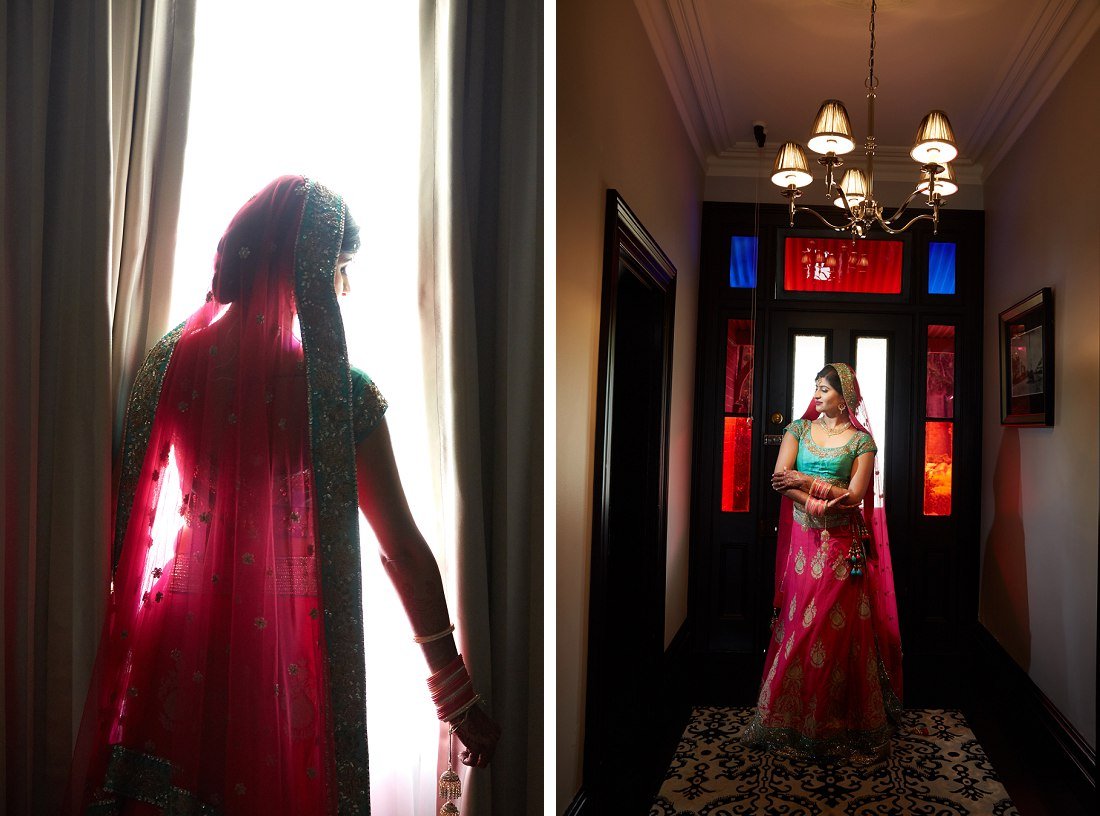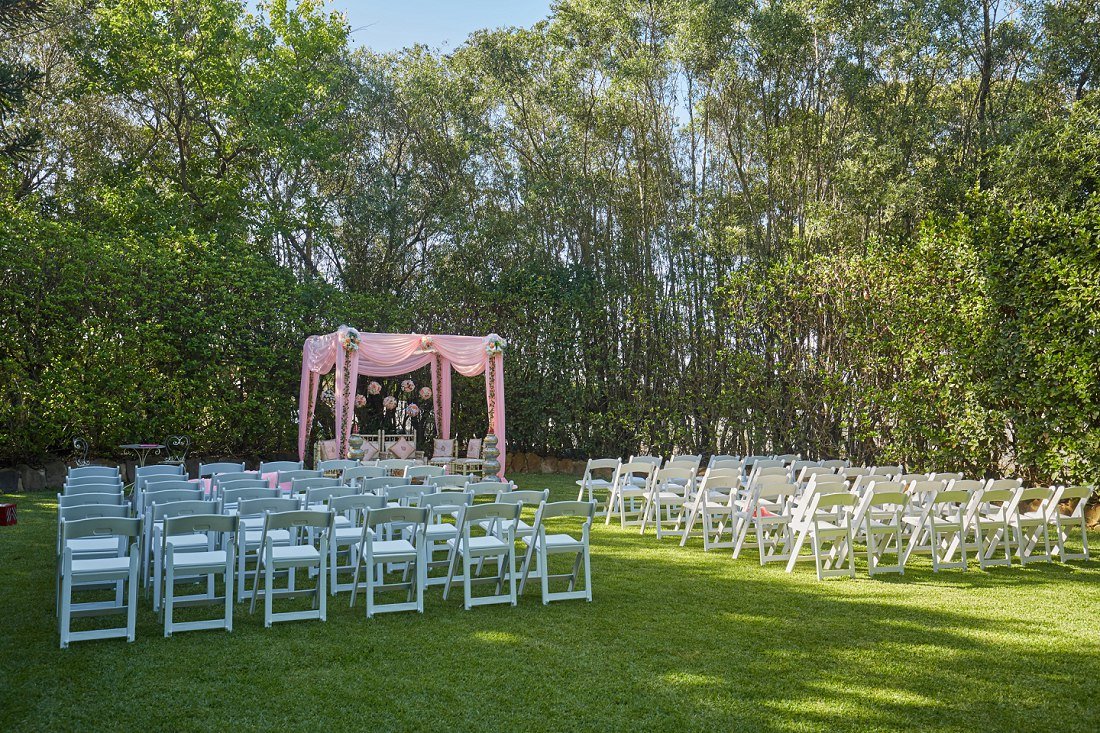 Having two photographers enabled us to capture not only Shikha walking to the mandap, but Prateek's nervous excitement waiting to see her.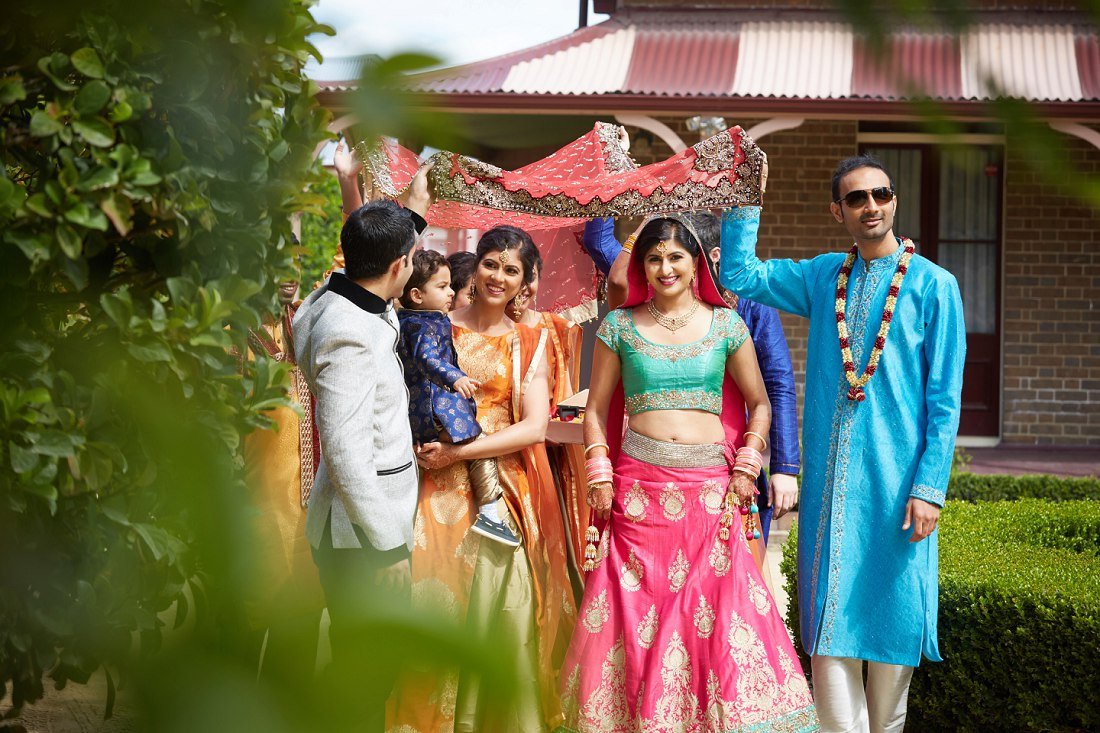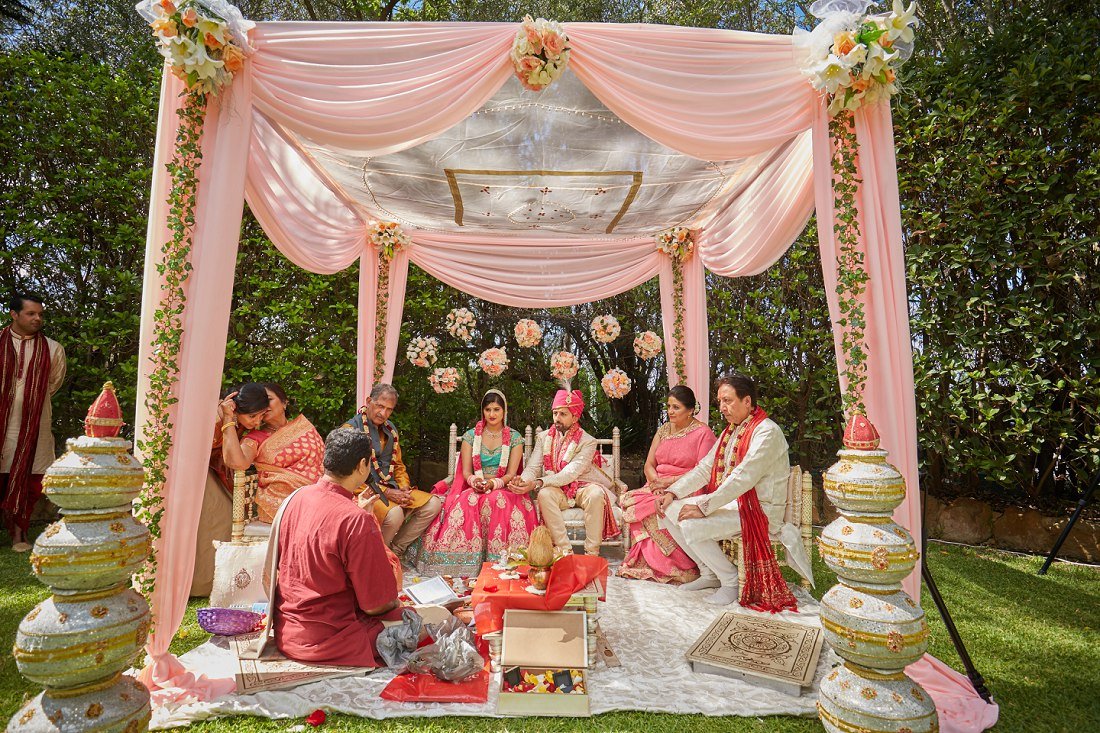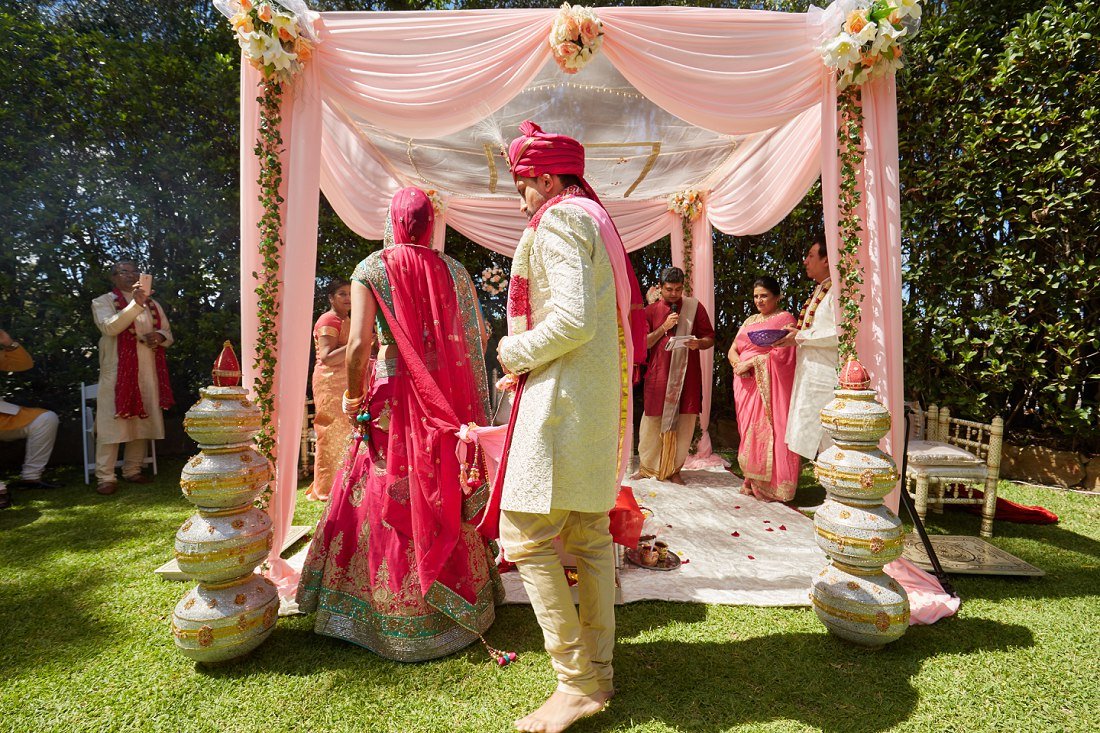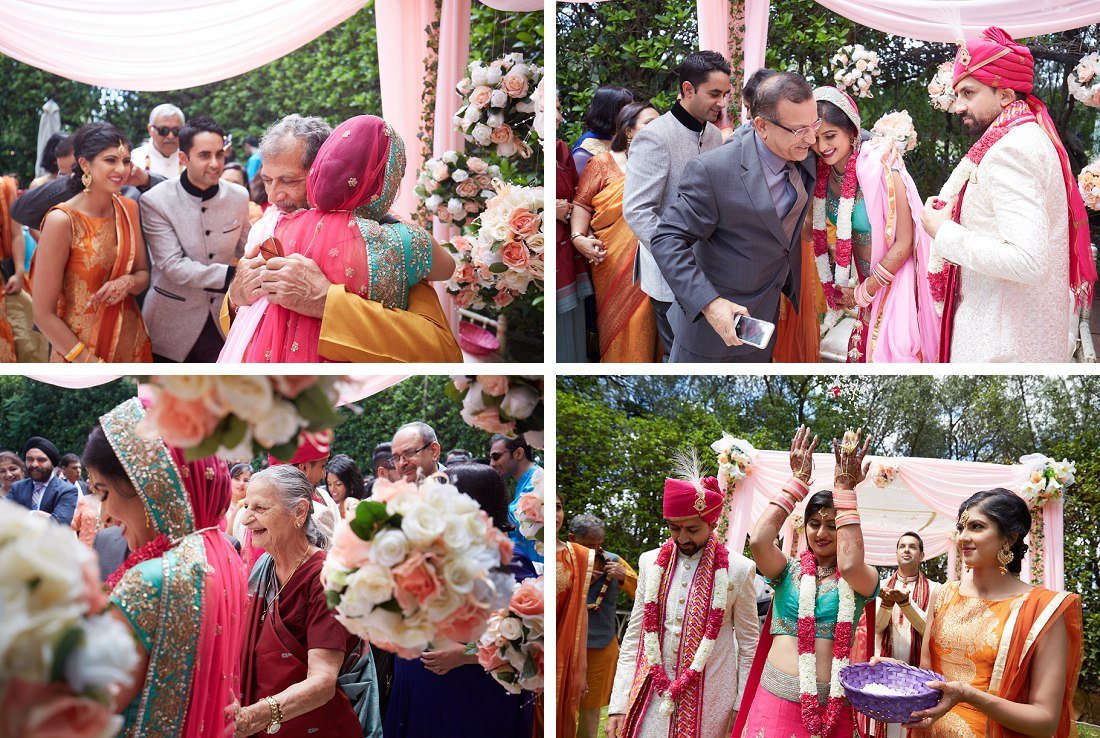 We found a huge old barn for these cool, rustic bridal party photos. I love the juxtaposition between the bright, modern outfits and the run down barn (which I thought might collapse around us at any minute).
I added a pop of light to these images to really make their outfits pop and keep the richness in the sky.
Their idea – not mine!