Bianca and Prince were married in a traditional Hindu ceremony at Hyatt Regency Sydney, surrounded by a whole lot of whooping, cheering, dancing and hollering. It was one of the most fun, crazy, emotional weddings I've ever photographed, and it was obvious to see just how much they were loved by the people close to them.
The guys were kind enough to take time out from their honeymoon to lend some insight about their big day, which I'll share through this post. I'm hoping to make this a regular thing with my blog posts to hopefully make them more personal – what do you think?
Some lovely words about working with us: "We already had a lot of faith in Southern Light's photography skills, but the best part would have to be their professionalism in front of our guests and then to see the fun and energetic personalities behind the scene. They were able to calm our nerves during the whole day, and made every thing else seem so effortless and seamless. "
Bianca looked flawless as a Hindu bride, thanks to the team at Gather and Stitch Beauty and Henna by Maziah.
Bianca, on how to tame those wedding day nerves: "It's hard not to stress if you want everything to be perfect. But I kept telling myself that this is not the Golden Globes or the Logies so just be myself. And also make sure you surround yourself with positive people."
Here's Prince, owning his moment as a Hindu groom.
Wise words from Bianca: "Today is the day you will get the most attention in your life. Enjoy it and keep smiling even though your jaws will start to hurt. It's all worth it for the photos! Think of your wedding as a big celebration for all your guests where you just sit back and enjoy the lime light."
Wise (?) words from Prince: "Make a plan and then on the day, throw it out the window."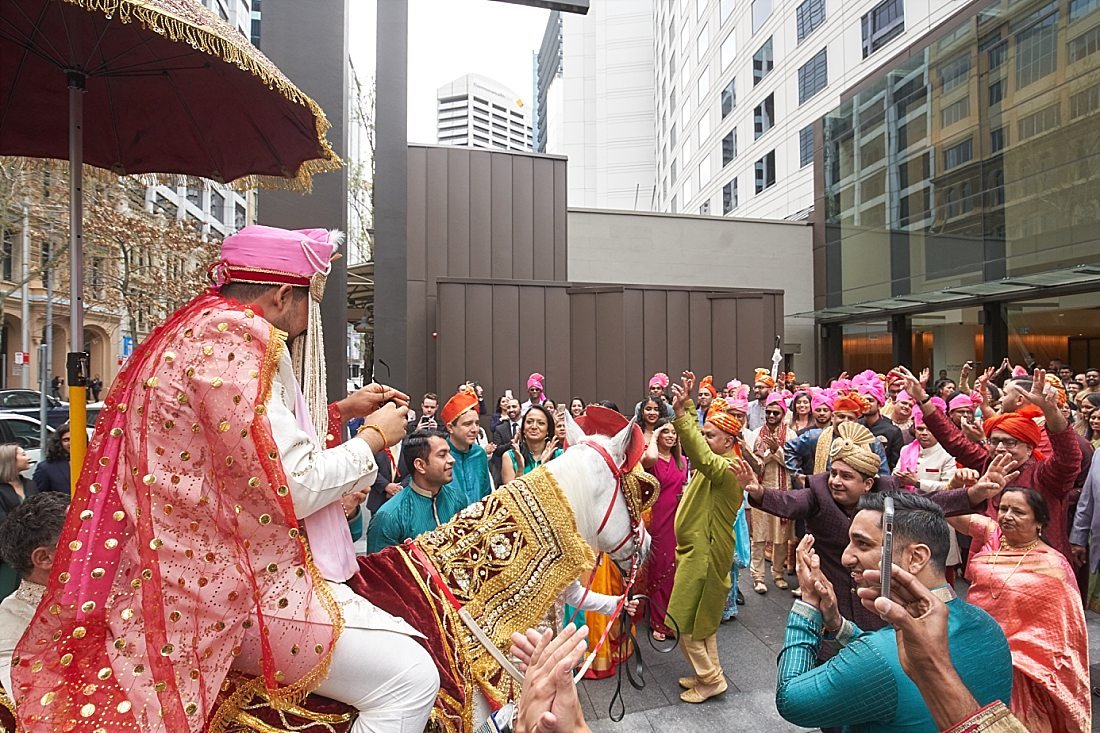 I told you Prince's baraat (groom's procession) was crazy. People walking along Sussex Street in the city couldn't help but stop and stare!
Bianca, which one moment from your wedding will last for you forever? "As cliche as it sounds it will have to be the moment when I walked down the aisle surrounded by family and friends with the glimpse of the Mandap (altar) seeing Prince (my groom) waiting there patiently."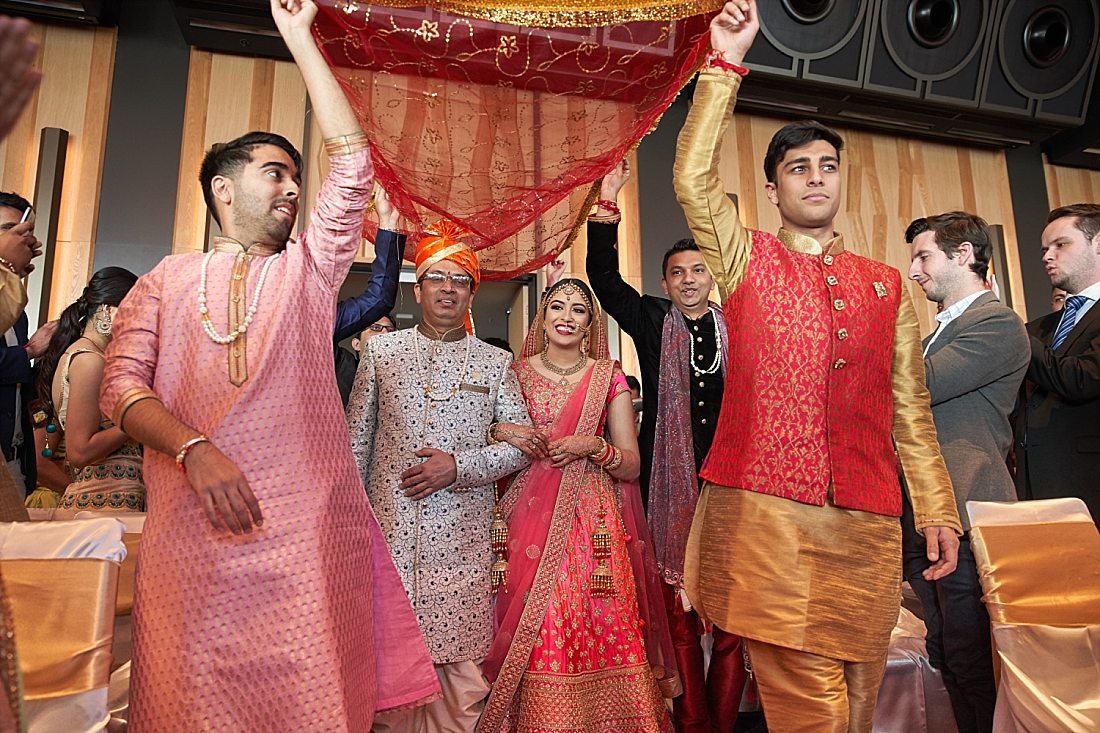 Bianca and Prince's mandap from Shagun Events was breathtaking.
I love this moment from their Hindu ceremony – the priest instructed boys from Bianca's side to stop Prince from circling the fire until he paid up.
Here, the priest said whoever sits down after his chanting will rule the relationship. Here's the moment where Prince took one for the team and let Bianca win.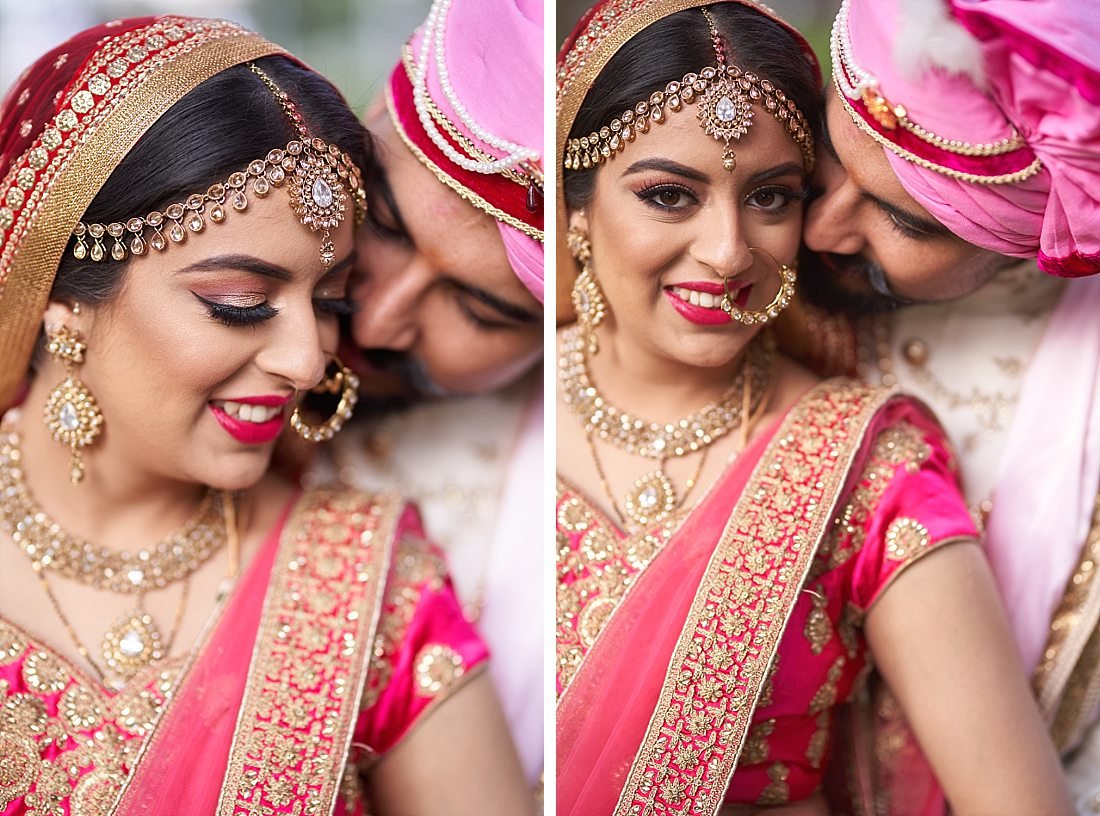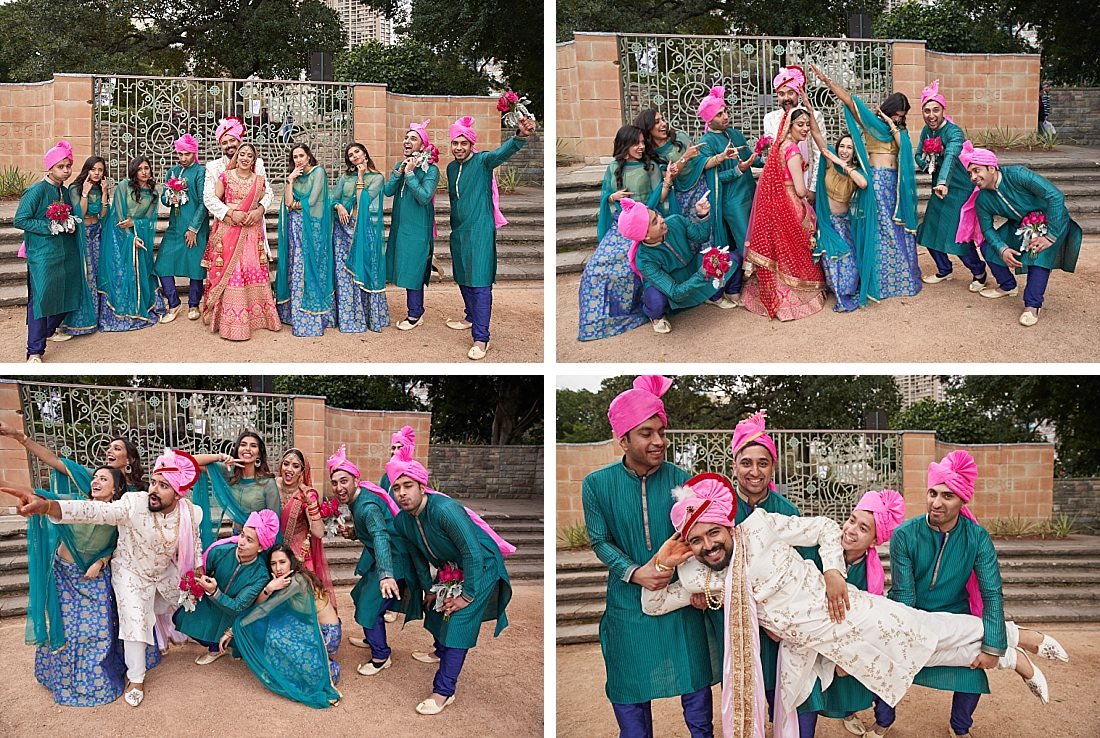 "The biggest surprise as a bride would have to be all the grand decorations, It was just too much to take in at one go.
From the groom: I was surprised that almost everyone else was more excited about my marriage than I was. Lol."
Once again, Shagun Events did a beautiful job with their wedding reception decor.
I love this beautiful, elegant cake from Go Caked: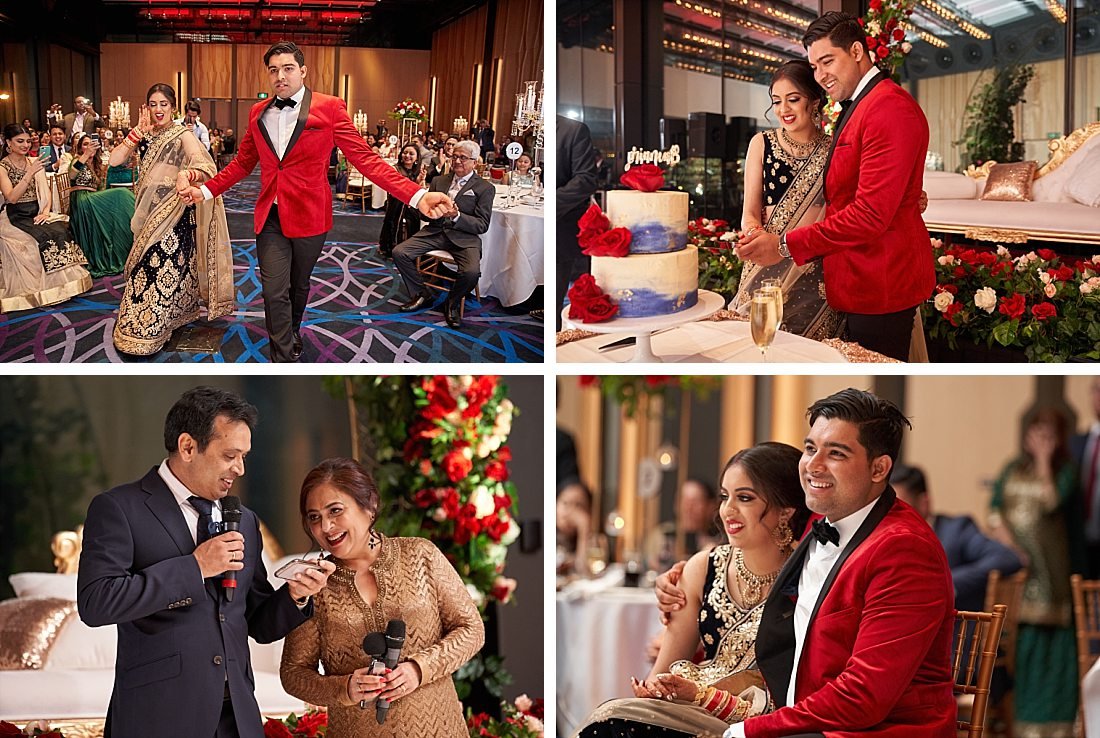 Sydney Fireworks and Pyrotechnics, making it rain for their first dance:
Bianca: "A personal moment was the beautiful Doli (send off) performance by my mother in law which shed so many tears of happiness. This still makes me emotional today."

Also thanks to Manjit's Events,  DJ Vinny and Rolling Canvas for making the day flow so well and being so easy to work with!