Ana and Anthony were married in a traditional Catholic wedding ceremony at St Ambrose Church in Concord, followed by their reception at Concord Function Centre. Ana's kids are a huge part of their lives, so they involved them in a lot of special moments throughout the day which was wonderful to witness.
Ana's advice: "Enjoy your day no matter how it goes or what happens, and take your day as it comes and trust that it will work out as it is supposed to!"
Two of the most important people in Ana and Anthony's lives: Natasha and Damian. I had to pull them aside for a couple of fun portraits before the wedding.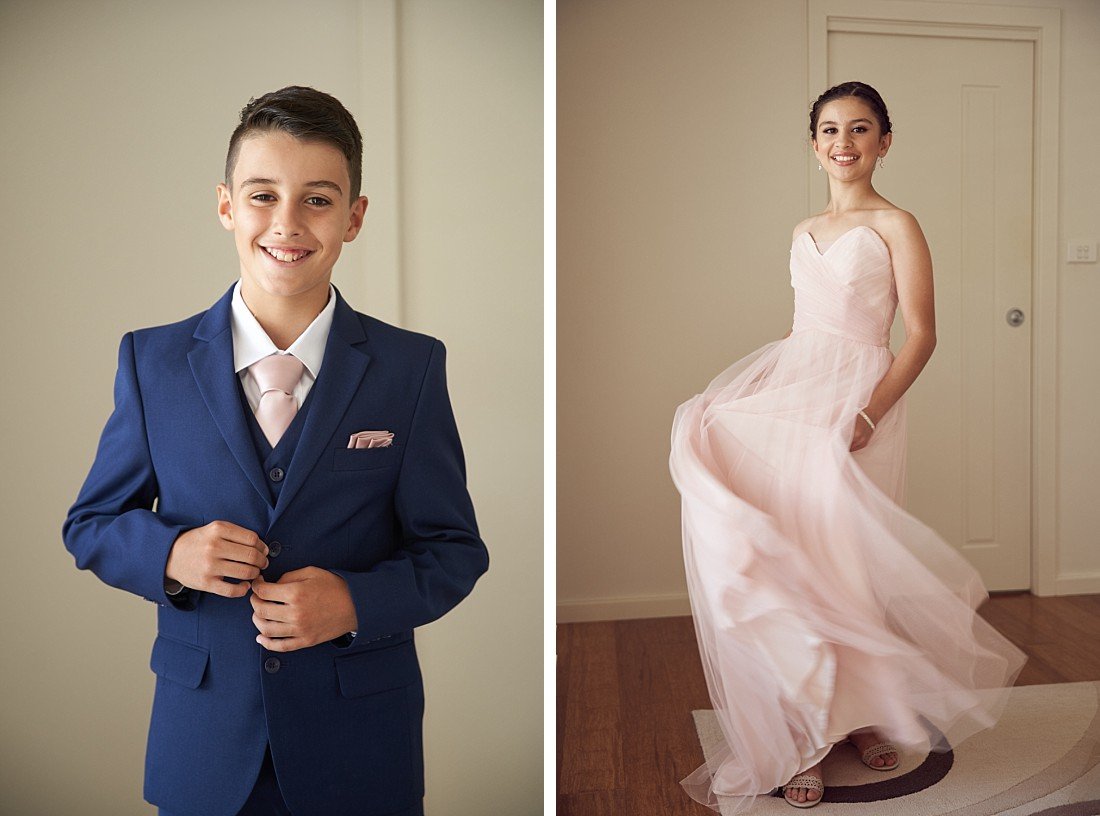 The team at Moda Hair Concord and Melissa Sassine did an incredible job on Ana.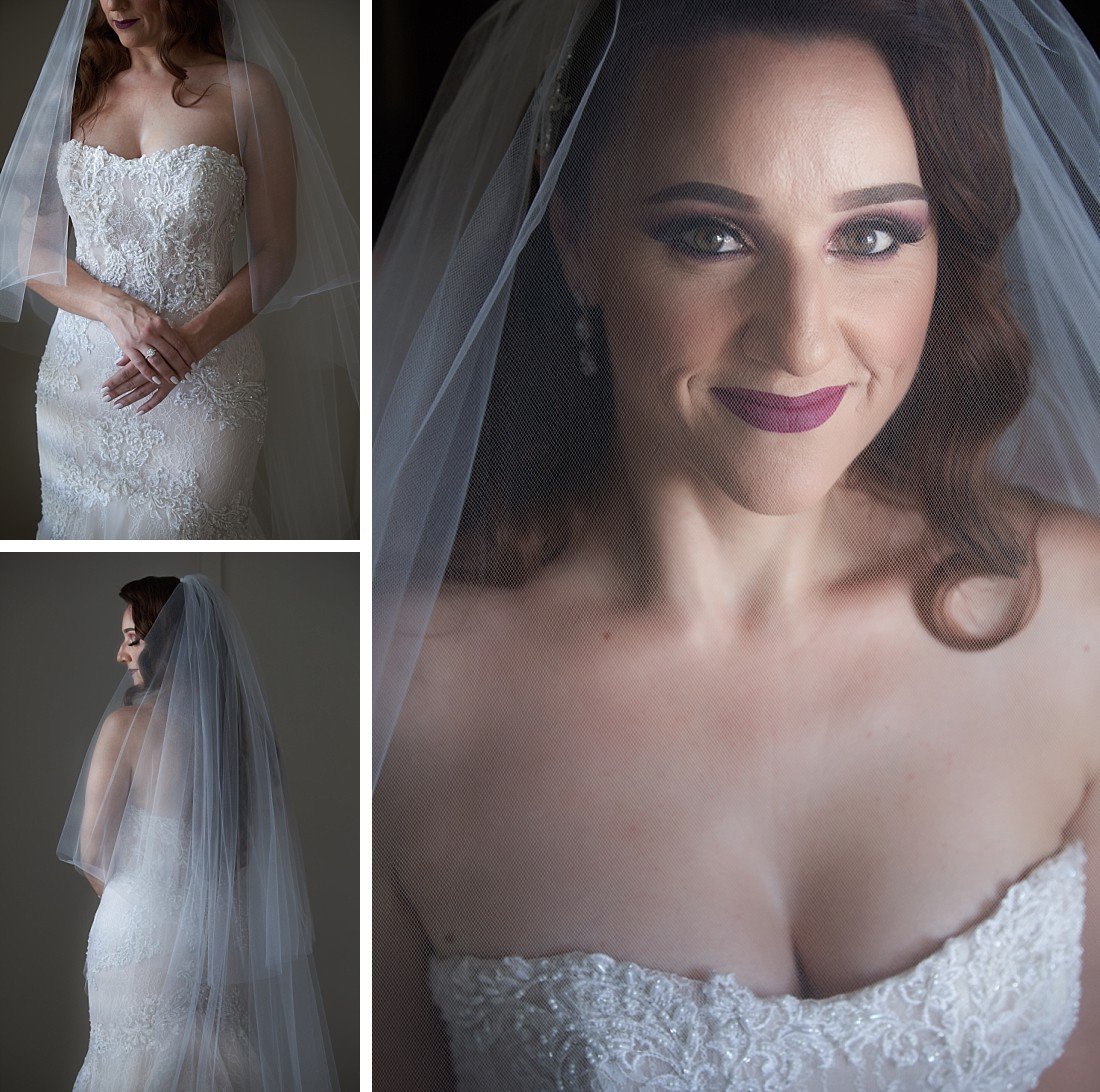 I found this dark room with soft, directional light pouring through the window and knew it would be perfect for these classic portraits of Ana.

Anthony is an ex-UFC fighter, but also an absolute gentleman.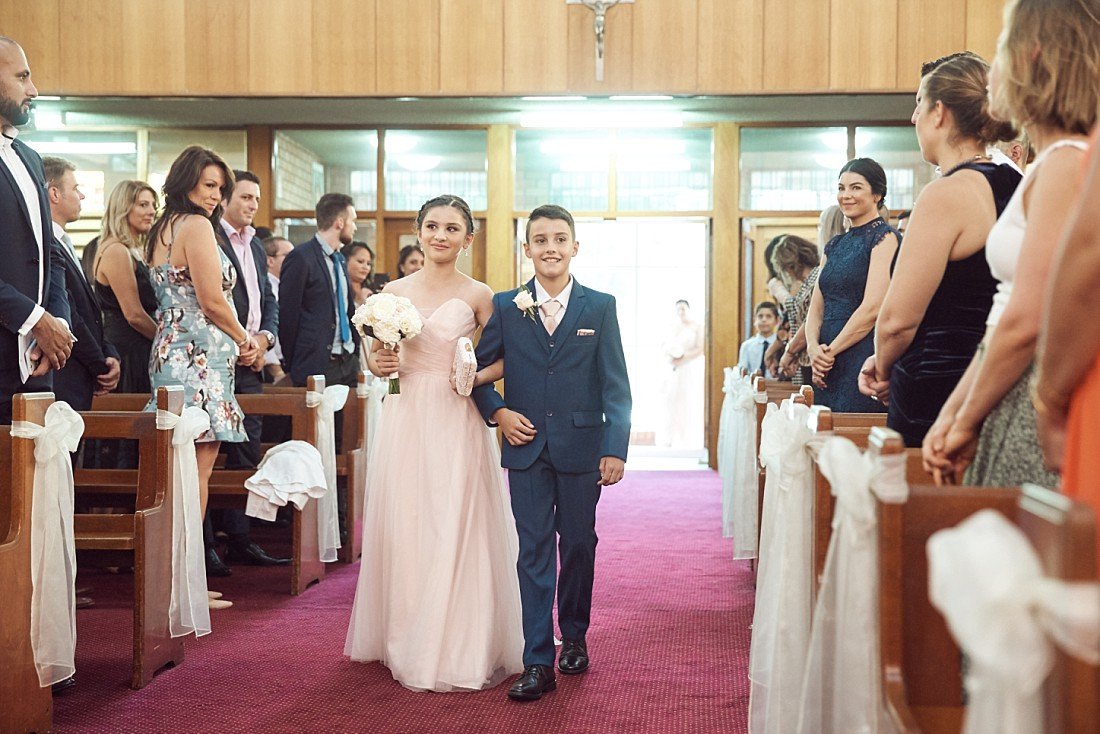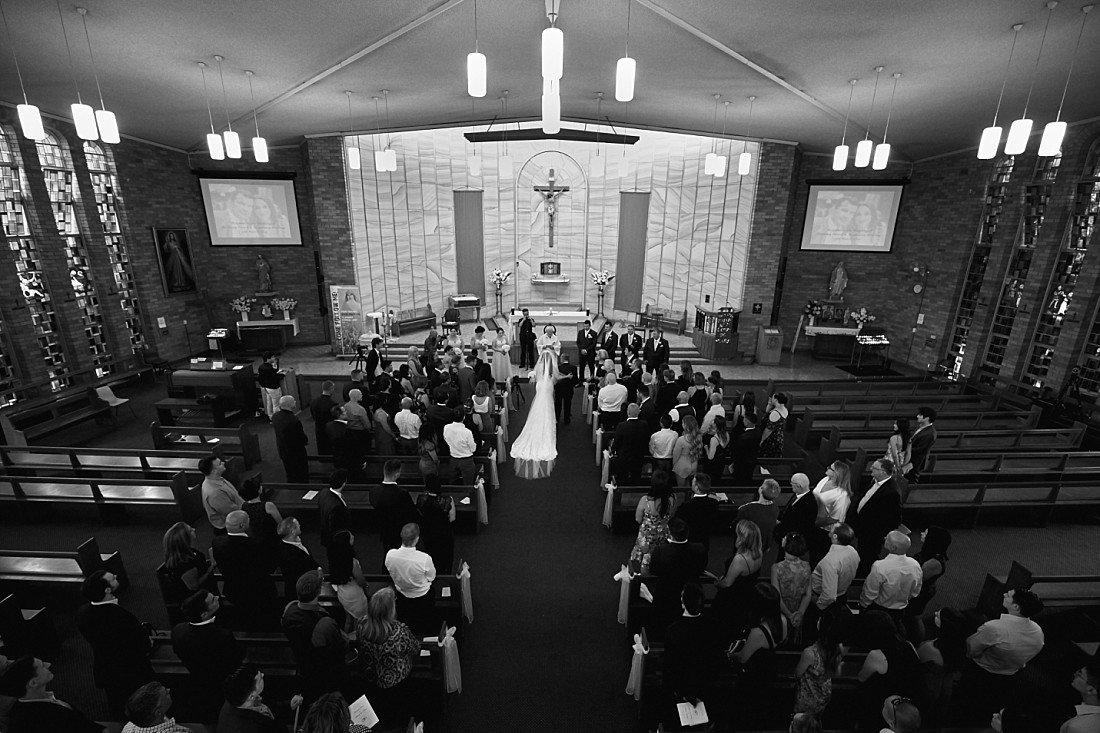 Ana's biggest surprise from her wedding day: "Seeing my husband cry as I walked down the aisle".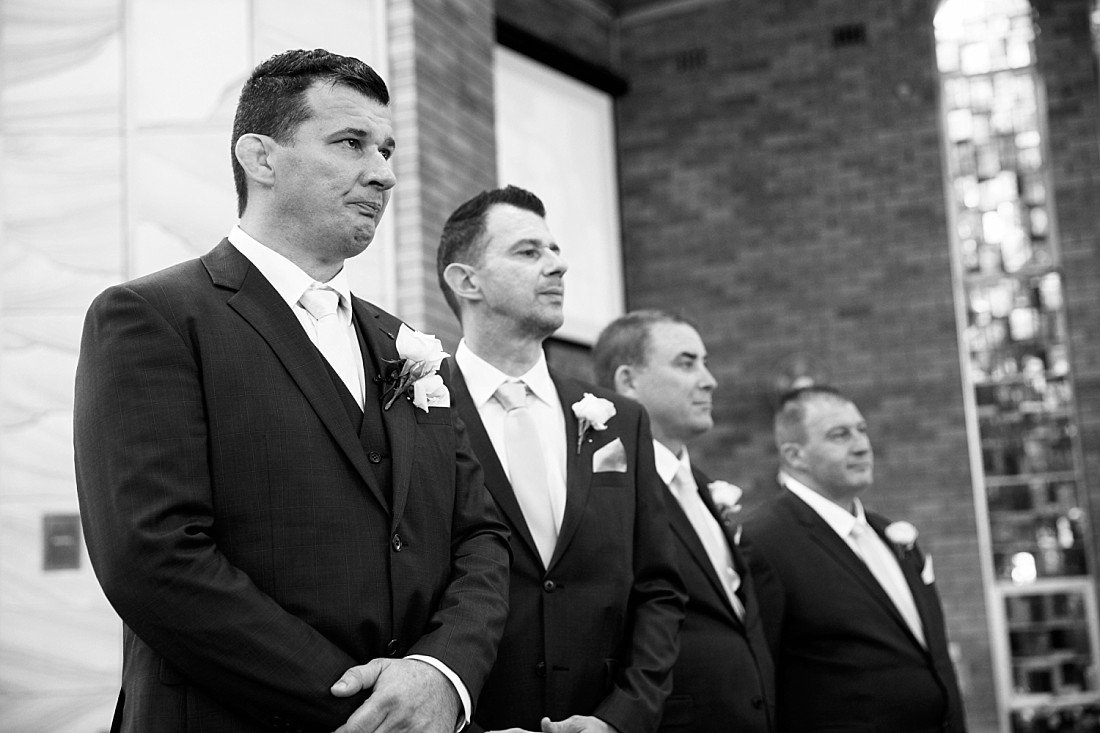 Ana had her son, Damian, lift her veil at the top of the aisle. It was a really touching moment which I wanted to make sure to capture.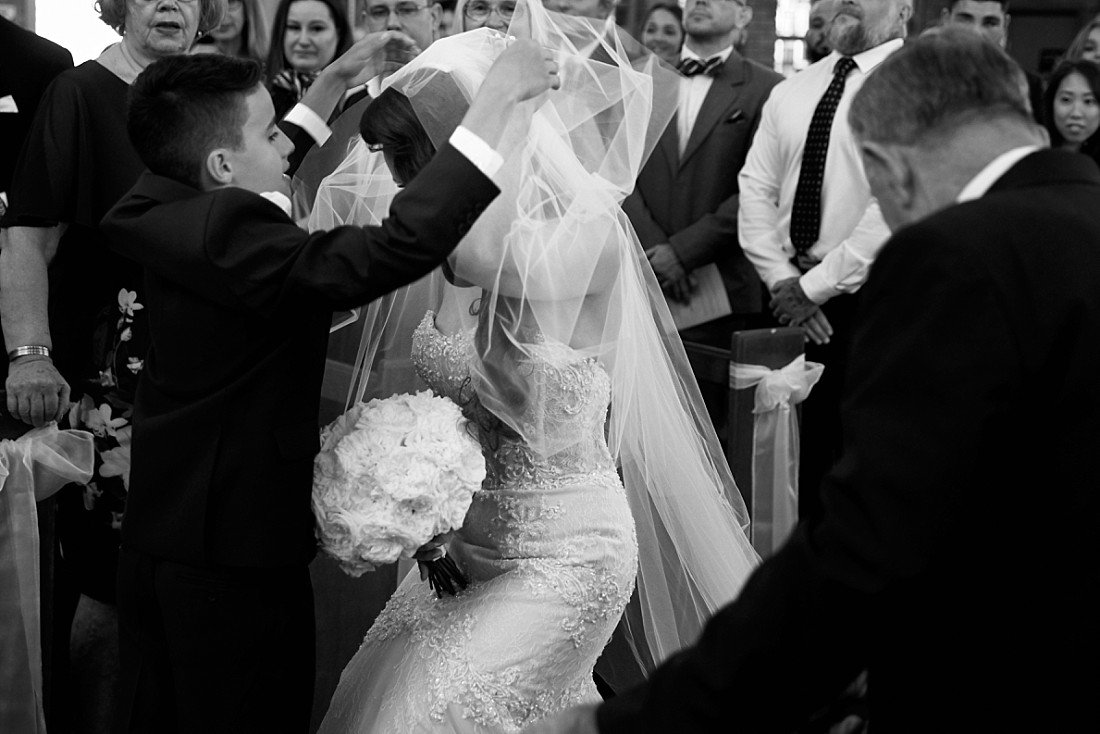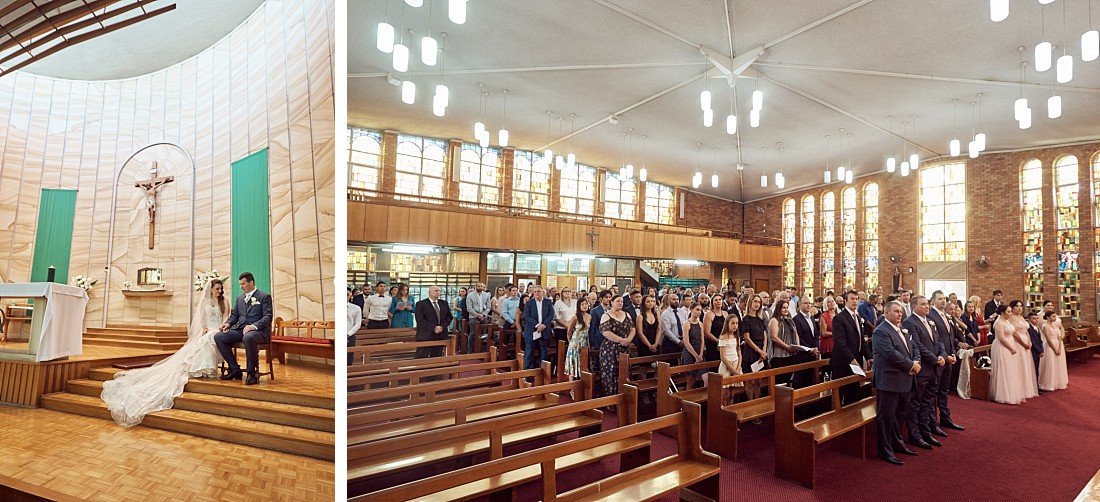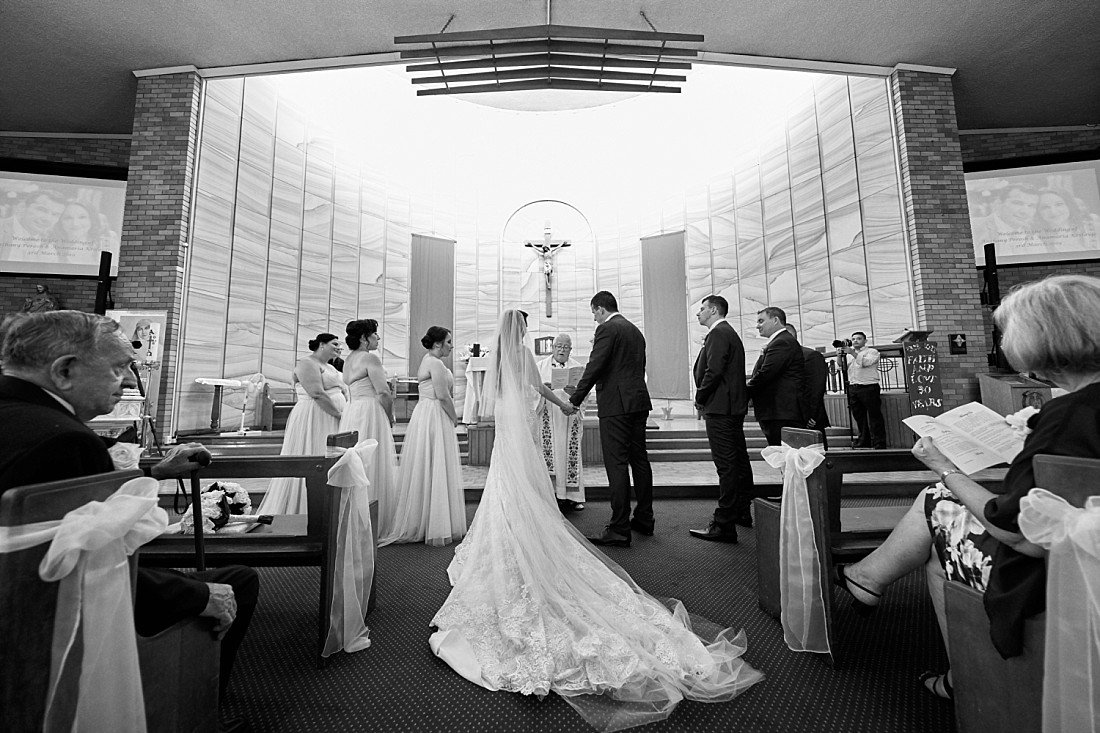 What Ana and Anthony loved most about working with us: "Flexible, easy to work with and had great ideas for photos".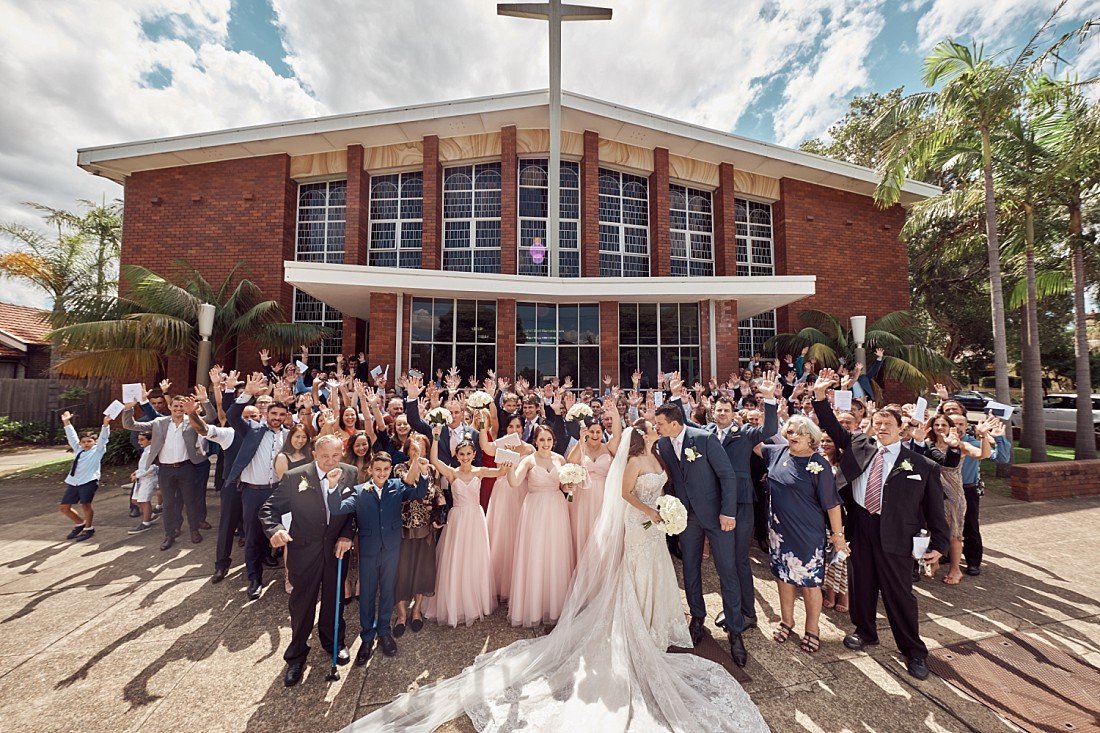 Ana and Anthony decided on Martin Place for their bridal party portraits. The ornate stonework and archways really complemented her traditional gown and classic wedding theme.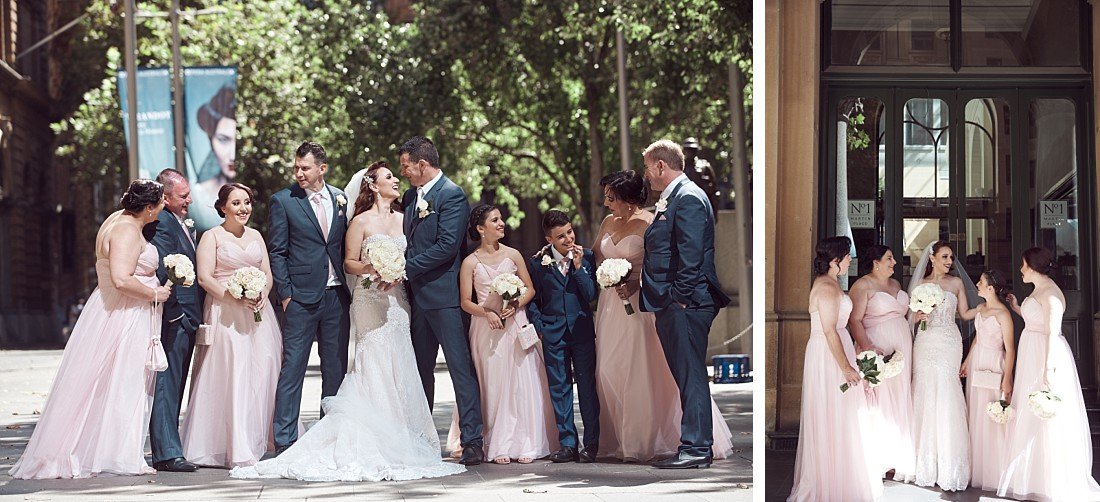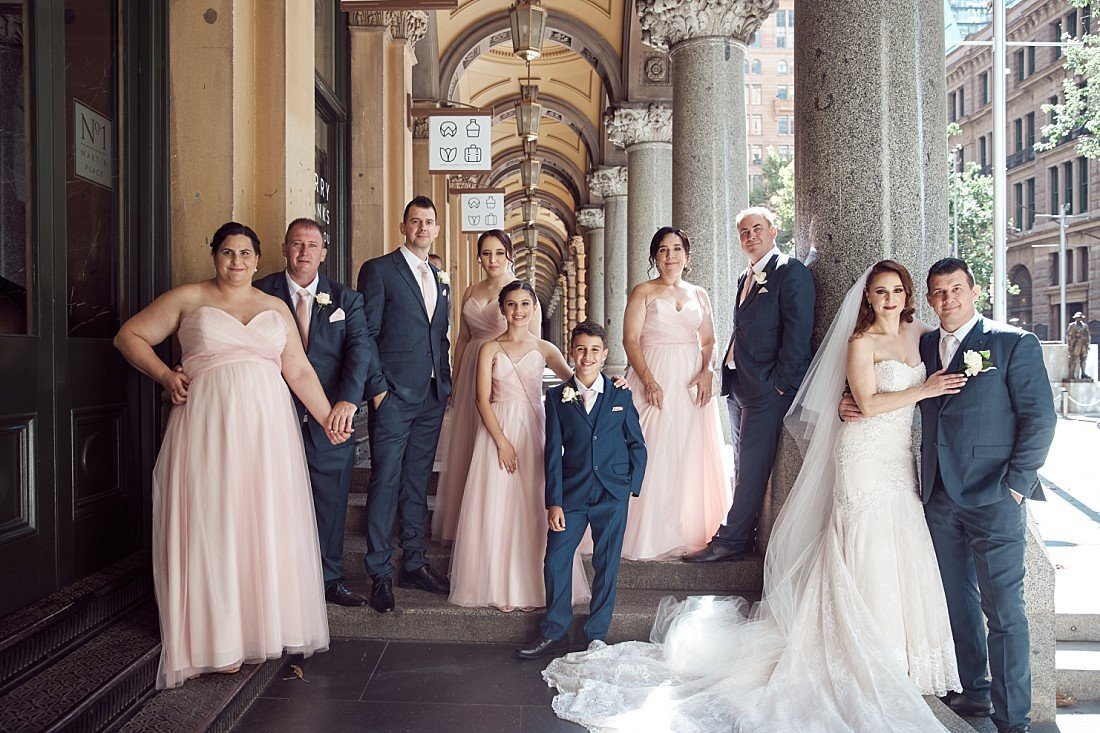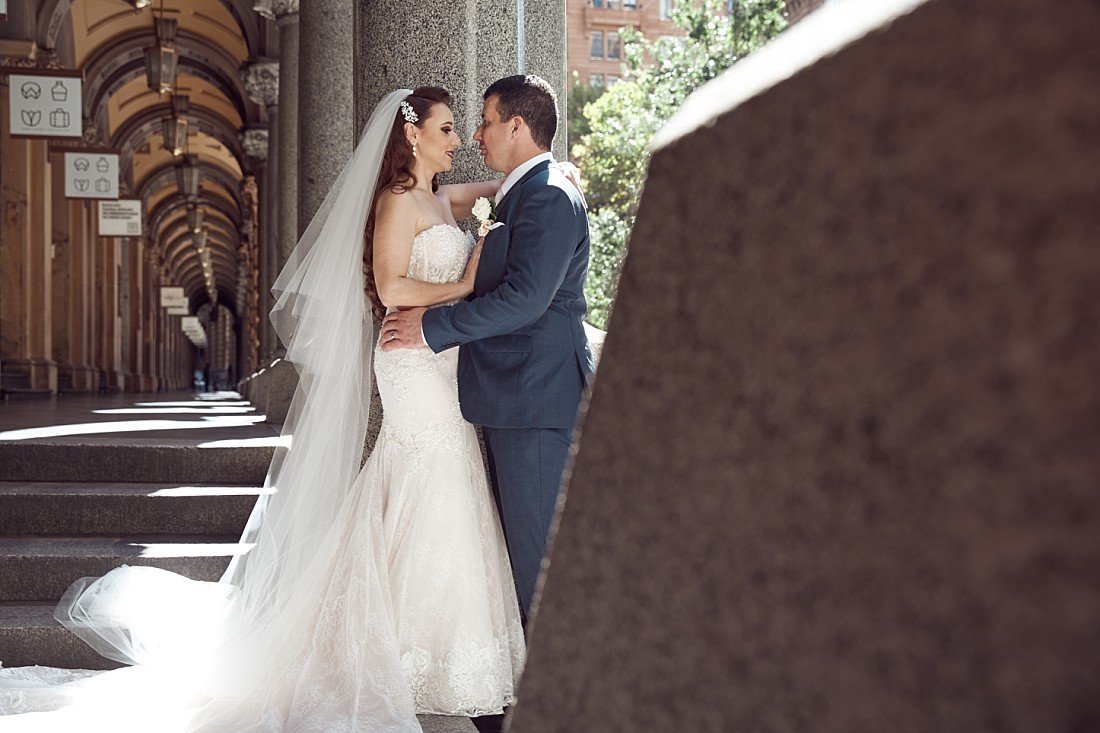 I love playing with long veils!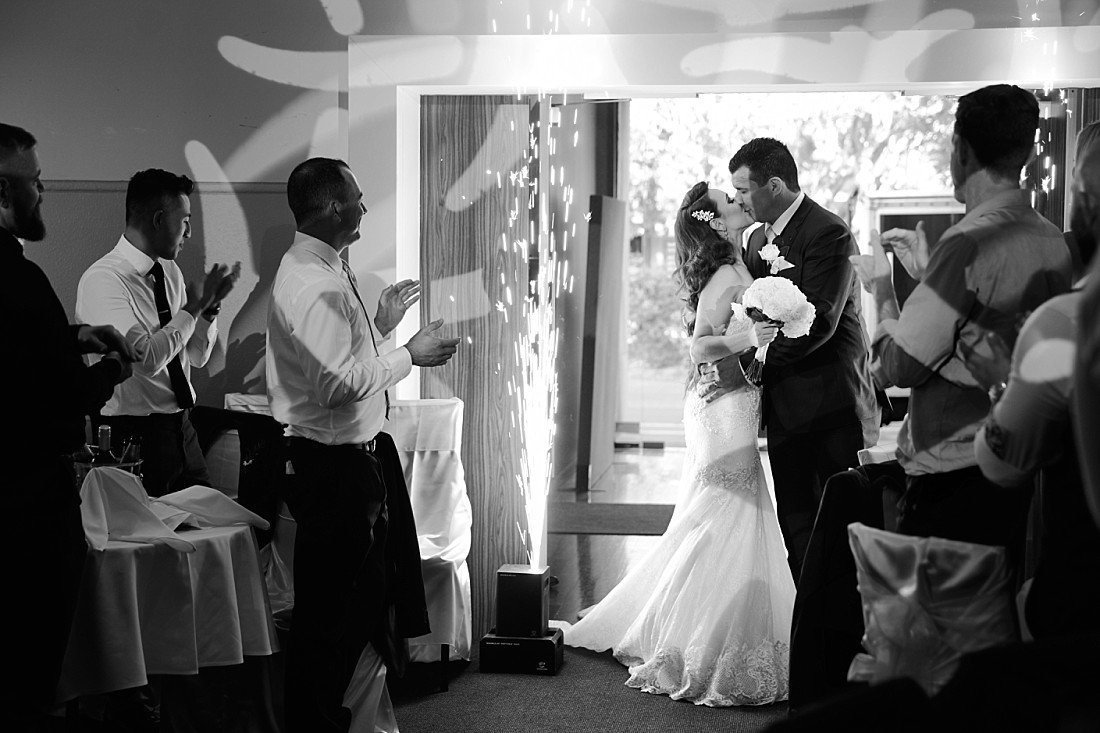 This is the first time I've seen something like this: Ana and Anthony used one of my images from their pre-wedding shoot to cover the dance floor! This is officially the largest I've ever seen one of my photos printed – what a cool effect. Ana is actually the event manager at Concord Function Centre and did such a great job styling the room for their reception.
Big letters by Picture That, pyrotechnics by Sydney Fireworks.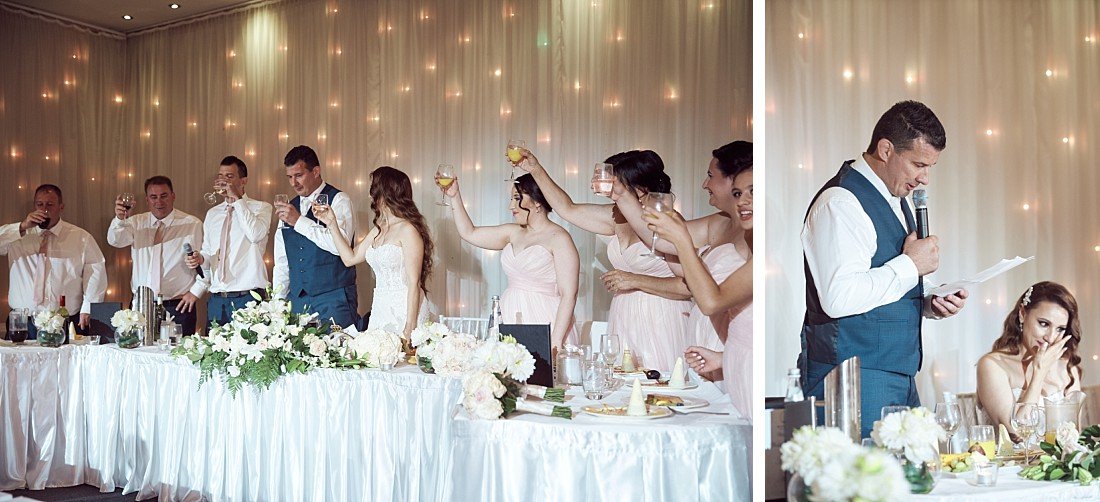 I love this simple, elegant cake from Ekat's Cakes.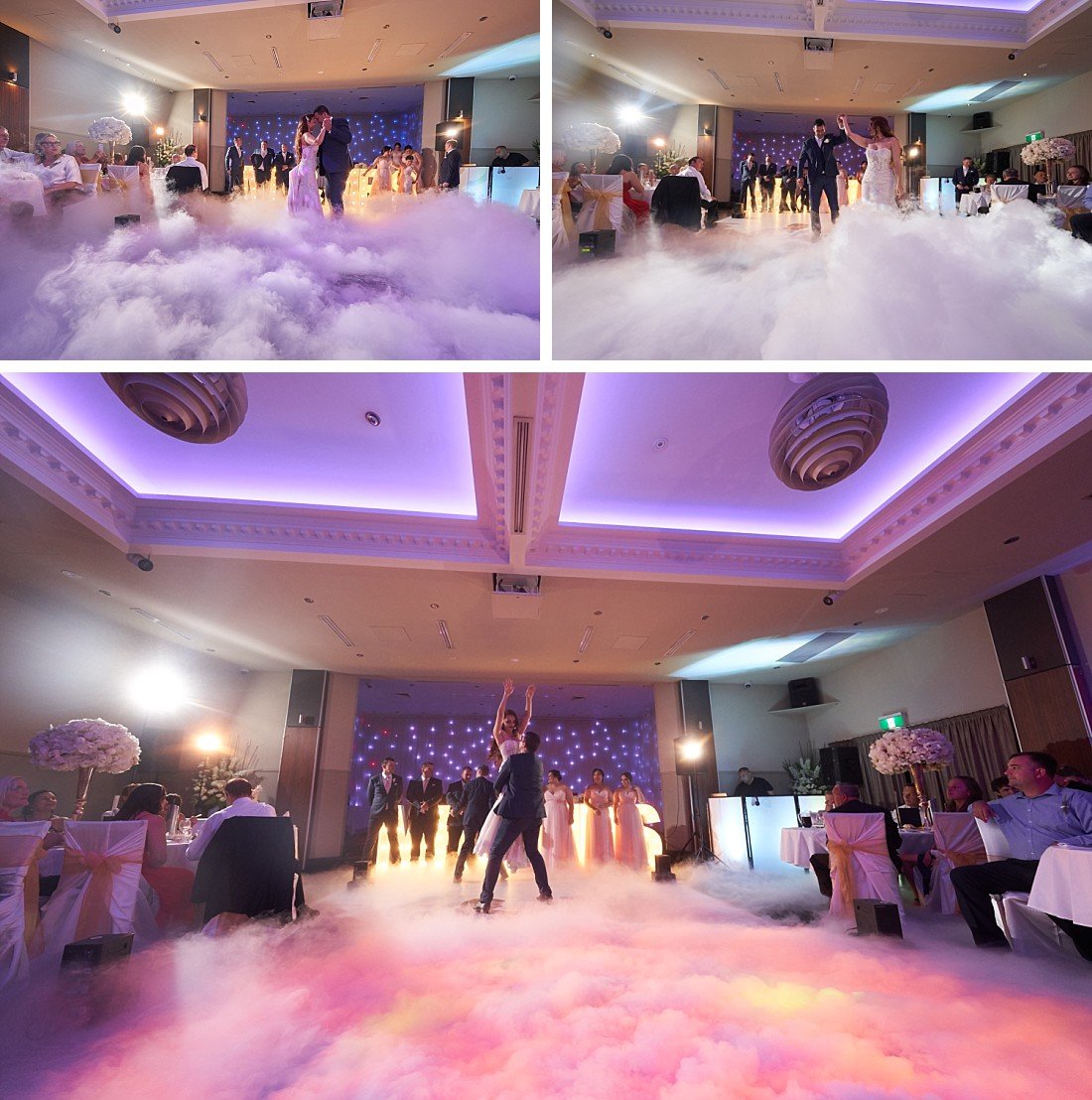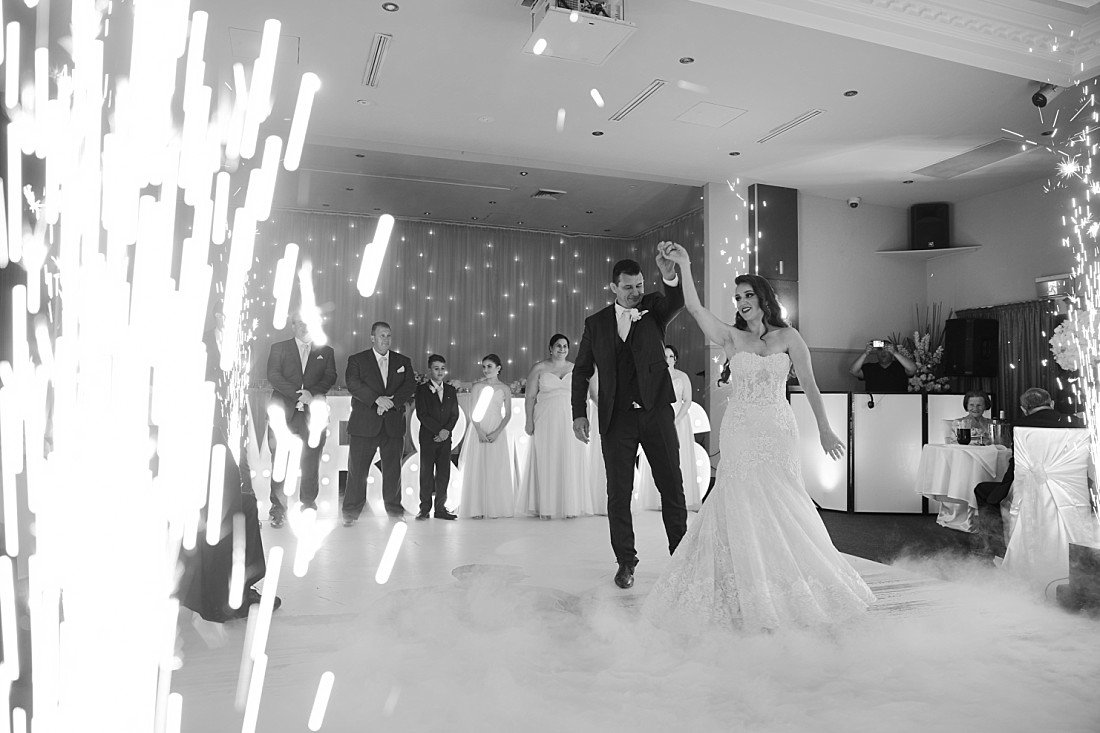 At the end of the night, Ana gave Natasha and Damian gifts to thank them for being such an important part of her and Anthony's lives. Damian even got a little emotional which was really sweet.