Navarra Venues Le Montage in Lilyfield has a number of rooms of varying sizes to accommodate most wedding parties. With the same owners as Curzon Hall and Oatlands House (Navarra venues), they have plenty of experience with traditional and cultural weddings. A lot of Indian couples have been choosing Le Montage because they allow external catering. For Hindu wedding ceremonies, they permit lighting of a contained fire indoors. We've photographed plenty of Le Montage wedding ceremonies and receptions in the Sarah Grand Ballroom, Deanah's View Ballroom, The Marquee, The Gallery and Alexandra Lounge.
We've had only good experiences photographing weddings at Le Montage and have heard the same reviews from our couples. There's a great range of areas for wedding photos – Le Montage is situated on the edge of the Parramatta River, which by day offers beautiful water views and jetties, and by night has fairy light-wrapped trees along the water's edge for more moody, romantic images. There's a grand staircase inside with a large glass chandelier, and a neighbouring park for some greenery.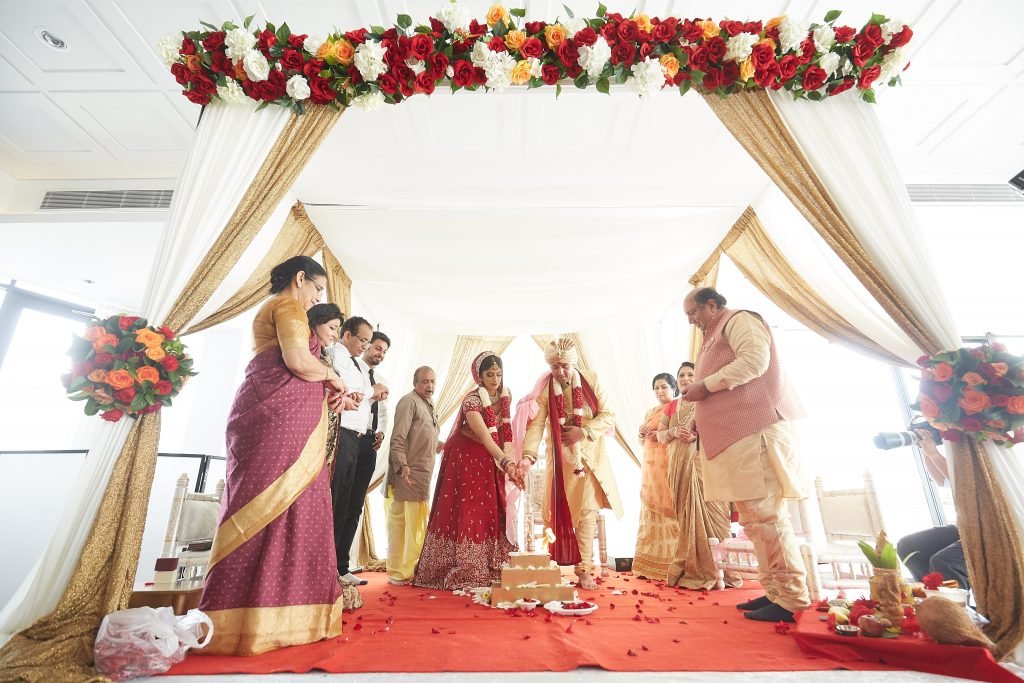 Thanks for reading! I would love to be your Sydney wedding photographer at Navarra Venues Le Montage or any other wedding venue you're looking it. Either way, just get in touch with me to make sure that I'm available even if you haven't booked your venue yet.
Here are some of my favourite wedding photos from Le Montage.