Adam and Kathy were blessed with crisp blue skies for their wedding in the idyllic surrounds of the Hunter Valley. Their ceremony was at the quaint Lovedale Wedding Chapel, perched high on a hilltop overlooking the valley. Their reception was at Roberts Restaurant, immaculately decorated and full of charm and character.
Kathy was one of the smiliest brides I've ever photographed, infecting all those around her with her exuberant joy:

I've never seen anyone have this much fun getting into a dress!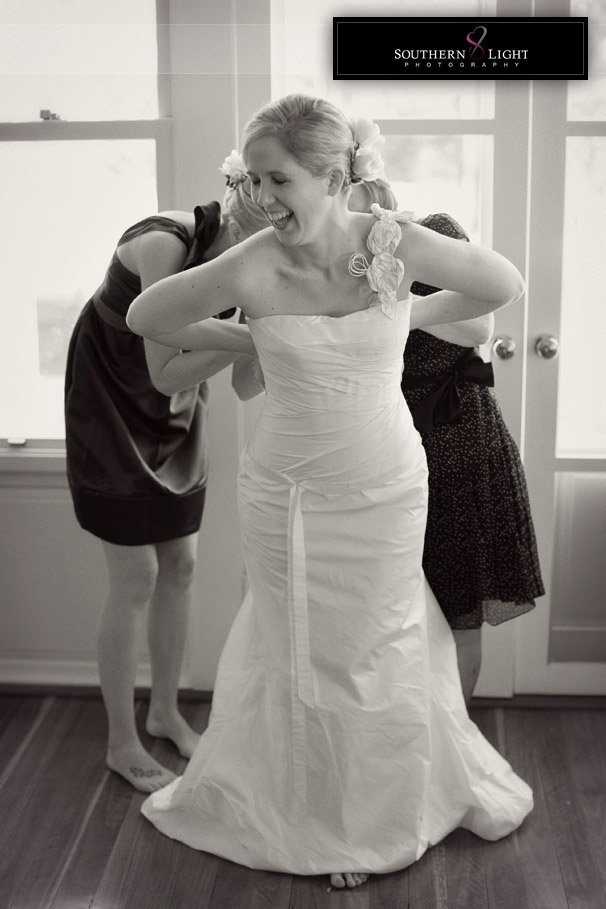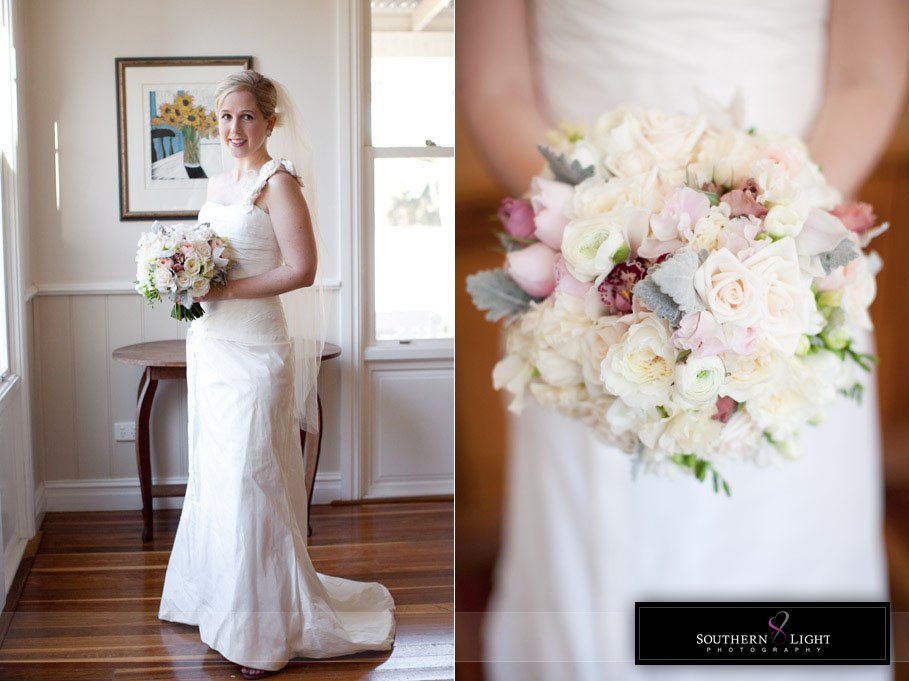 Adam and the boys taking the edge off:
There wasn't a moment where Adam didn't have a big grin plastered on his face – and for good reason!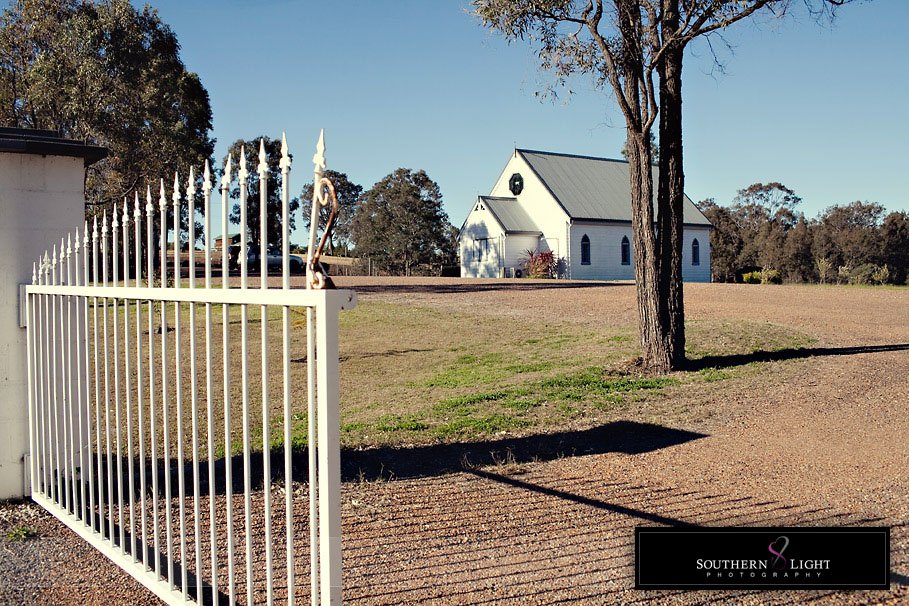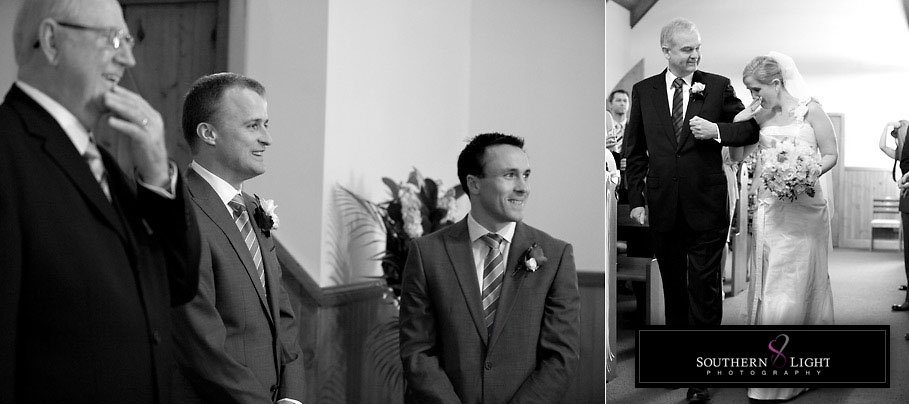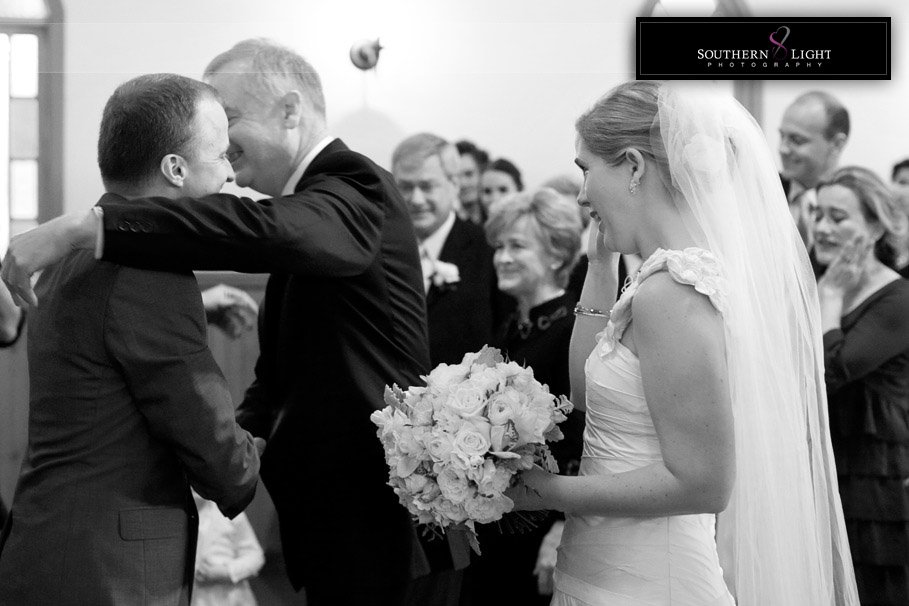 Married!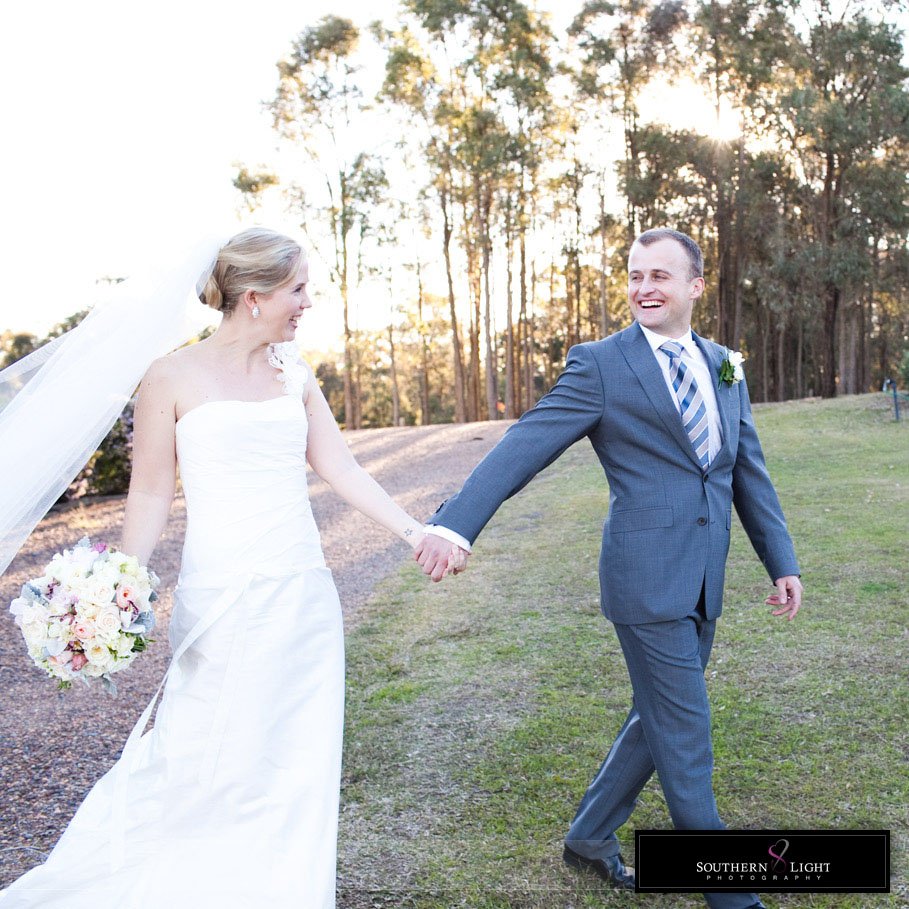 Rose petal assault: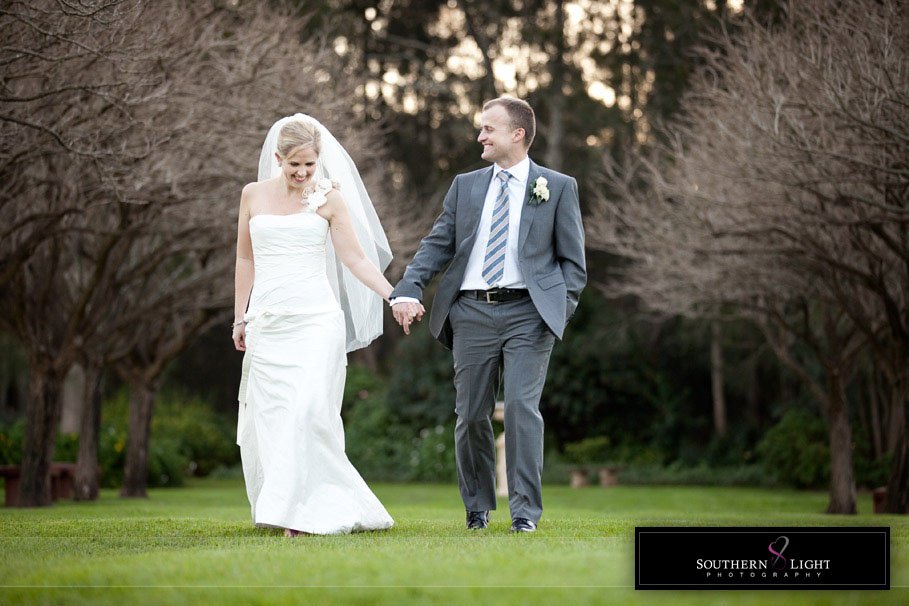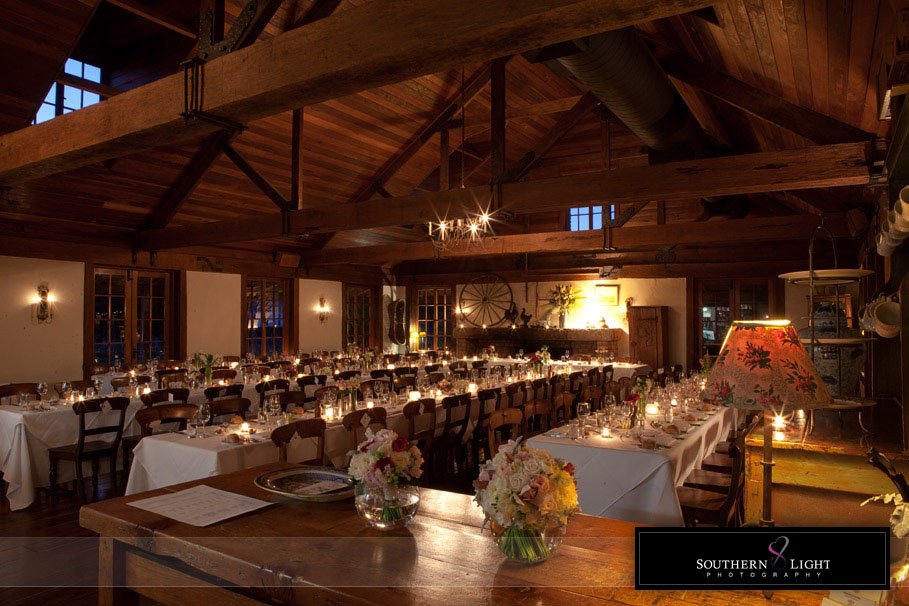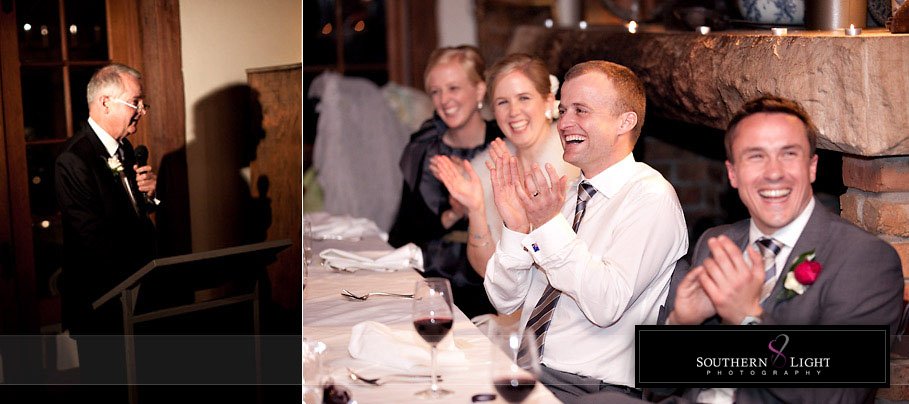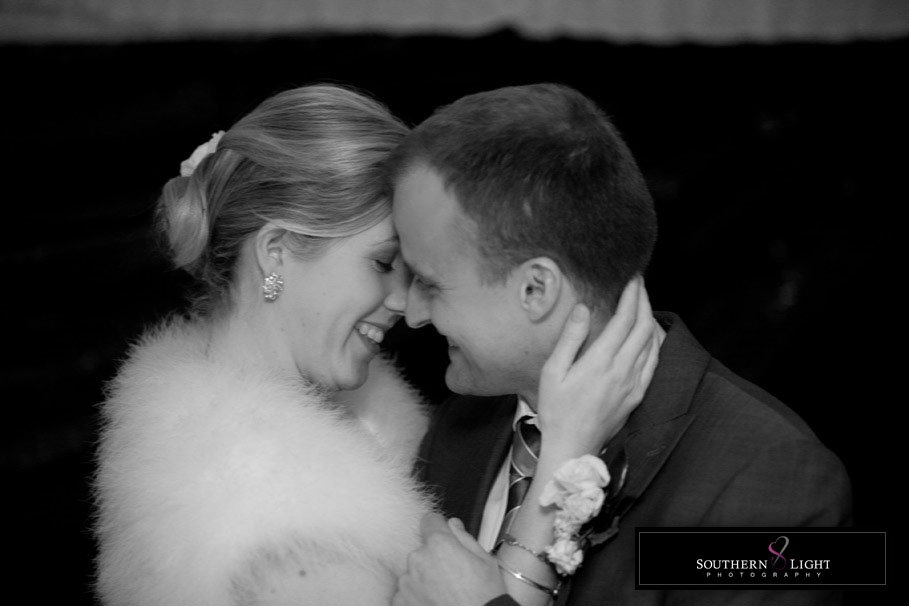 Congratulations Adam and Kathy, and keep wearing those big smiles – they look good on you!