Swetha and Sid were married in a beautiful, traditional Hindu wedding ceremony at Curzon Hall followed by their reception at Luna Park Crystal Ballroom. It was a (very!) long day for everyone but they seemed to breeze through it with big smiles and big hearts.
I rarely get time before a Hindu wedding to explore and experiment with beautiful studio-inspired bridal portraits, so I was pretty excited to have Swetha dressed and ready so early.
Stunning wedding make-up and hair work as always by Nikki Arora, and beautiful henna by Payal.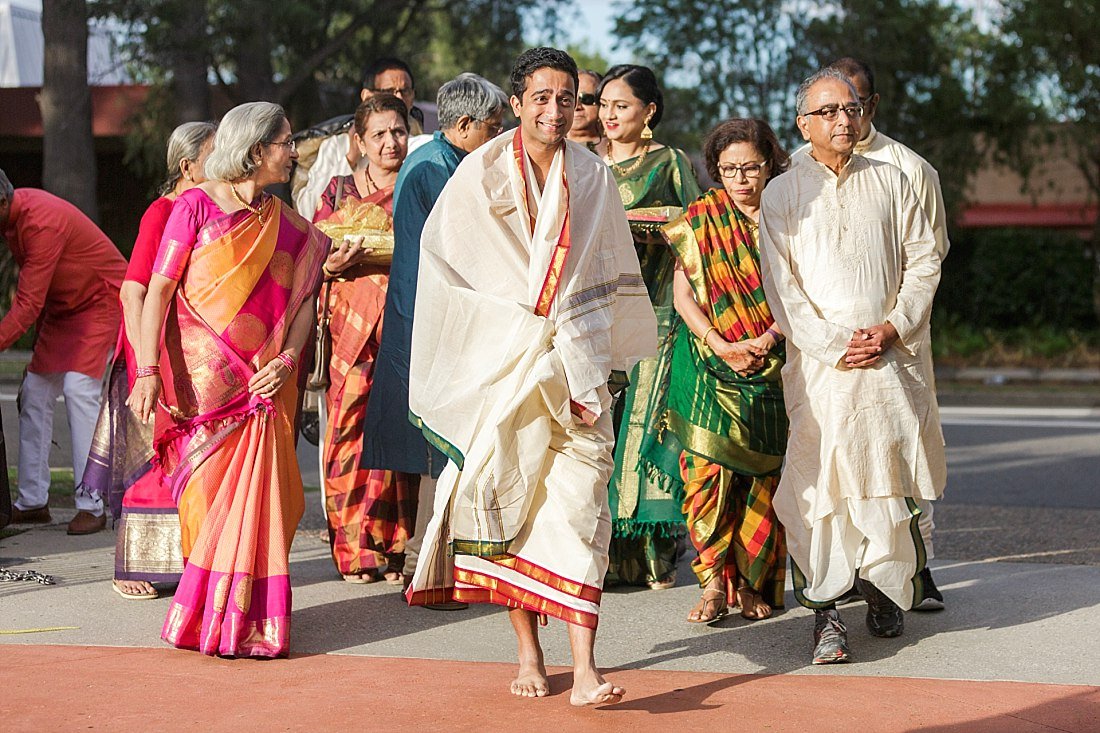 One of the craziest garland exchange ceremonies I've seen in a long time!
Swetha's second sari was so bright and vibrant – it contrasted perfectly against the stony tones and textures at Curzon Hall.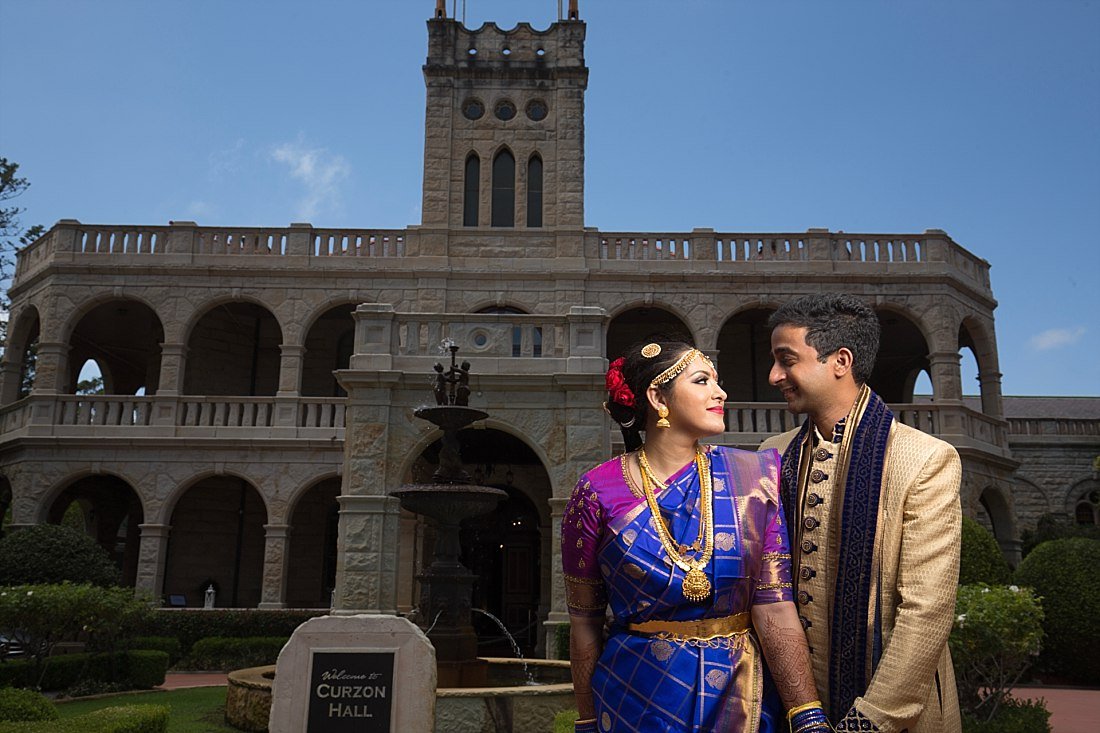 I'm particularly proud of this photo. I have photographed countless weddings at Curzon Hall so I like to try something new and fresh each time. In this, I had my assistant crouch down and spray some "smoke in a can" along with a little flash to separate them from the background.
I wanted to tell a story with this photo of Swetha and Sid leaving their wedding ceremony to embark on their new lives together. I added some flash to create a sense of grandeur and drama to better tell this story.
This was my first time experiencing wedding reception styling by Anna Wang, and I hope it won't be the last. Truly breathtaking, especially within the high ceilings of Luna Park's Crystal Ballroom.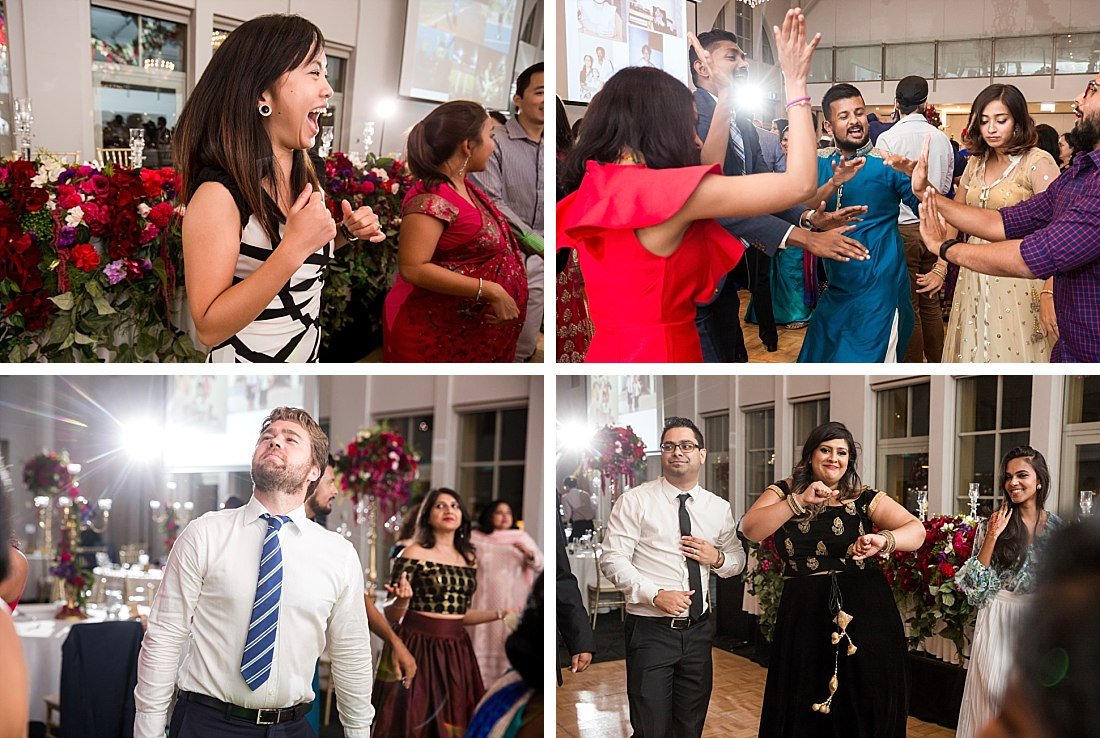 I don't think I'll ever tire of shooting at Luna Park. I always leave with a big smile on my face – they do such a great job of creating a magical, whimsical experience.